FOR NEW TOWER PETITION, GO TO: http://www.ipetitions.com/petition/help-stop-grandview-cemetery-cell-tower
212
signers.
Add your name now!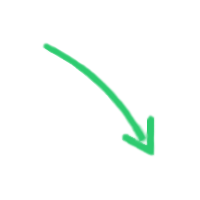 212

signers.

Almost there!

Add your voice!
Maxine K.
signed just now
Adam B.
signed just now
DENIED!!!
The GREAT news is that Verizon was denied the 1400 Kenneth Road spot for a mono-palm cell tower! Thank you to everyone whospoke out against it. The BAD news is that Verizon is planning to submit an application for placement of the tower in thecemetery. We can address this when the application is submitted but what I'd liketo know is, why must a giant cell tower go in OUR residential neighborhood? Where is this so-called "dead zone" Verizon is trying to fix? And WHY can't a tower godown on San Fernando, an industrial area, and stay away from our homes, churches and businesses?
I don't know about you, but I need some answers! Let's hope Mr. Desmond from Verizon will hold acommunity meeting where we can get these answers.
http://www.glendalenewspress.com/news/tn-gnp-cell-tower-turned-down-20141106,0,1072766.story

Verizon Wirelesshas plans to put a 5-story "mono-palm" at 1400 Kenneth Road, at the heart of Kenneth Village. We don't need or want this cell tower in our Village!

The reasons are simple:
1. A 50-foot fake tree will be an eye-sore and will detract from the beauty and charm of our neighborhood.
2. It decreases home values because of perceived health risks.
3. It is not necessary as Verizon's cell coverage is already very good in our neighborhood.
If you are a Glendale resident against a cell tower in Kenneth Village, please sign this online petition, copy the iPetition link below and pass it along to other Glendale residents!
http://www.ipetitions.com/petition/stop-kenneth-village-cell-tower

Once the tower is up, it is virtually impossible to have it removed. Leases are often 25-30 years. The time to act is now! Thank you. Valarie
Read the minutes from the 8/6/14 meeting for more information: http://www.ci.glendale.ca.us/government/agenda_minutes/635M201408061.pdf

The continuation of the 8/6/14 hearing will take place on Wednesday, Oct. 1 at 5 pm. at 633 E. Broadway, r.105, Glendale 91206. Come and speak out against the cell tower if you can!
Glendale Residents Opposed To Kenneth Village Cell Tower:
We, as residents of Glendale, California, strongly oppose the installation of a 5-story cell tower in the heart of quaint Kenneth Village, at 1400 Kenneth Road, Glendale, CA, 91202.

Verizon Wireless has applied to place a 50 foot, "monopalm" cell tower at 1400 Kenneth Road, with the property owner's approval. This structure will contain 12 antennas on 3 arrays, with the potential of more arrays if Verizon leases space to other telecommunications companies.
This would mean Glendale residents and visitors will be welcomed by a giant "antenna tree" every time they visit the Kenneth Village area. Regardless of what type of "tree" it is, a "tree" of this size will stick out like a sore thumb and will detract from the beauty of our neighborhood.
Homeowners in the area are also concerned about decreased value of homes and properties. Whether or not there is clear "proof" of harm to our health from cell towers, the perception of harm in the eyes of the general public is very real. Many potential home buyers don't want to buy homes near, or within view of, cell towers. How does Verizon or any other telecommunications company have the right to decrease the value of our homes? We don't think they do.
While health concerns are not considered a viable argument to stop a cell tower from being planted in the heart of our neighborhood at the city level (Section 704, Title 7 of the Federal Telecommunications Act of 1996), the fact remains that it is a giant, fake, ugly tree. This "tree" will not add to the beauty or value of our neighborhood but would rather detract from it.
Kenneth Village is known for it's quaint, small-town feel. A cell tower here will be a detriment to our charming neighborhood, will decrease the value of our homes and will be an eye-sore for both residents and visitors. In addition, we do not think the additional cell tower is even necessary as our cell coverage for Verizon is already good.
We respectfully ask the Planning Commission members as well as Glendale City Council members, to DENY any plans for a cell tower in Kenneth Village.
Thank you from Glendale Residents.