stop jacob sartorius
1405
people have signed this petition.
Add your name now!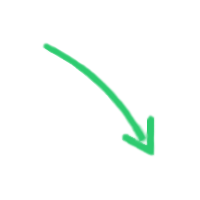 1405

people

have signed.

Add your voice!
Maxine K.
signed just now
Adam B.
signed just now
i am suffering. we are all suffering. too much exposure to jacob fartorius has caused me to fall into an inevitable void of despondency and pain. this is a serious problem that needs to be dealt with as soon as possible.
i have completed my research and i have come to the saddening conclusion that jacob sartriceratops and his vacuous 12 year old fans are impossible to avoid. encountering one of these fans or any of jacob's musicallys can cause one to consume bleach, set themselves on fire or jump off a cliff. all of which lead to death.
i am writing this petition to raise awareness of the horrible things that jacob has done to our society today. i have spoken to many victims and it is most definitely safe to say that god has abandoned us, and we have all lost faith in humanity.
many individuals have been affected by the horror of jacob's actions, and statistics have shown that people who come across anything related to jacob and/or his fans have either gone blind, developed cancer or fallen into an inescapable desolation of insanity and distress.
here are a few very disturbing stories from the victims themselves:
'Well first is I was just on musically this one day and boom this 8 year kid shows up on my screen and is grinding and I'm like wtf has his mom seen this' - @nyachangx3 on instagram
'he's made me want to commit murder.' - @translatorbentz on instagram
'he's made me have anxiety about the internet.' - @maytheedgytrash on instagram
'Jacob sartriceratops has been slowly destroying me. The internet, my only safe haven in this cold, cruel world has now been tainted by fear and general disgustingness by him. I can no longer log on and happily scroll through in peace, because now i have to live in constant fear of him contaminating my feed like cancer. Often, i'll just be admiring posts of brendon's forehead, a place where i should feel safe and happy, and BAM. Suddenly, jacob saggytits is terrorizing me and those around me. Please, stop him now before the last shred of hope in humanity that i didn't even know was left is savagely torn from our hands and stuck up the ass of a twelve year old piece of rotten cabbage.' - @the_fangurl_life on instagram
'he kills me inside, what more can i say' - @ender.spam on instagram
'secretly they're veterans who just got home from Vietnam suffering from PTSD and coping with their illness by dressing up as a pre-pubescent 8 year old girl, and what do 8 year old girls do? have a fetish for Jacob Fagtorius obviously.' - @gucciaudios (on instagram) talking about jacob's fanbase
'I AM DISGUSTED. I AM REVOLTED. I DEDICATED MY ENTIRE LIFE TO OUR LORD AND SAVIOUR JESUS CHRIST AND THIS IS THE THANKS I GET.' - anon
absolutely terrible.
if you are in a state of deep self contemplation on whether you should commit suicide or deactivate and stay off the internet forever, just remember- there are others like you and i out there. we are not the only ones suffering from the acts of the sickening creature that is jacob saggytits. always talk to a close friend or family member for help. and if you need to let out your anger towards this kid, you can always vent on my account (@uriemyass // ig) and connect with all the other sufferers out there.
we are all in this together. sign this petition and donate to the jacob sartriceratops support group. thank you.
stay strong.
and stay alive I-/