Stop isolating our elderly in nursing homes from their families
359
people have signed this petition.
Add your name now!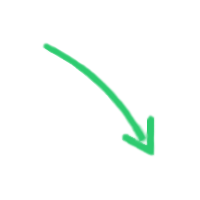 359

people

have signed.

Add your voice!
Maxine K.
signed just now
Adam B.
signed just now
2x2x2
Be their voice
Hear the plea of the nursing home residents and their families.

Residents of nursing homes have had their lives turned upside down since the beginning of Covid 19. for many, the fear is not necessarily catching Covid 19, but the reality of been broken hearted, leaving family with concerns of their loved one dying of loneliness. While, carers and nursing teams are working extraordinarily hard to try and support their residents, for which we are very grateful. But it is not the same as seeing your son/ daughter/ partner etc.


We acknowledge wholeheartedly the seriousness of Covid 19. however, 9 months on, the effects of the lockdown outweigh an awful lot. To hear residents say, I would prefer to see my family over any risk as my life is not worth living. We need to be heard, they need to be heard. what is happening in our nursing homes and the exclusion of family is nothing short of callousness and a scandal. Just like recent scandals from our past, this will the scandal of the future. We now have an opportunity to change that now. 2x2x2 has spent time looking at risk assessing familial contact, to minimize the risk we wish for 2 family members, who will visit twice a week taking all the precautions of staff, and of course the outcome of the risk far out ways the risk, and the damage of now addressing the risk, whereby our family members are deteriorating dreadfully fast.


We are calling on government, NHI, Nphet and individual nursing homes today to allow two family members to be treated as front line staff. Willing to be tested, to wear PPE and spend quality time with their loved one. Not a once off Christmas treat but from the second of December. Two visits per week. There is no difference from a family member taking the same precautions as staff members do.


2x2x2 is committed to continuing to voice this need, until we achieve our goal. When one looks at the rights of residents, and their right to have input in their own personal care plan, and choices in their own lives. This too has been taken away. We are calling for humanity to hear the cry of residents and their families.


To look at some of the rights of residents as stated from SAGE, contracts of care for nursing home residents, issues for policy and practice.


"As a nursing home resident, a person has certain basic legal protections as follows; to be informed in a language they understand, to make their own decisions, and to have personal information kept private". Surely, people still have those rights?

"They have the right to not be deprived of liberty".

"To make ones own schedule and choices in respect of daily living activities".

"To participate in the decisions that affects ones care"


When family members questioned the widespread of Covid in lockdown 1. we were told that people could not be isolated, as it is one their right to move and not be isolated. If that right applies in that context, surely all rights apply.

Our family members have lived and worked all their lives, they have built this country, not to be left as prisoners with no sign of any other plan to facilitate them in living their best life with the support of the nursing home and the joy of their families.

We call on every TD, to stand up and support us. We also call on the media to hear us and make us heard.