Stop Instagram from punishing hard work
166
people have signed this petition.
Add your name now!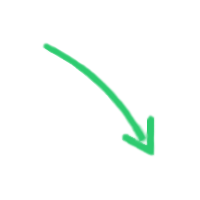 166

people

have signed.

Add your voice!
Maxine K.
signed just now
Adam B.
signed just now
Since Facebook completely took over Instagram and the original creators of Instagram left in 2018, Instagram has been made more and more into a moneymaking machine. We have seen an insane increase in ads on the site, among other things.
One (somewhat) recent change is that the bigger your account is, the less visibility you get. They are basically butchering all the hard work that was put into making your account grow, blocking your photos for followers and non-followers. Instagram claims this is to make the smaller accounts more visible - which they of course also deserve, but this seems like complete bollocks when posts aren't even reaching your actual followers. The way it used to work was that you had a chance of ending up on the explore page based on how your photo did percent-wise with your following within the first hour. As it was based on a percentage of your followers any sized account had a chance of getting on the explore page, however a little logic makes it obvious that bigger accounts would reach it more often as they tend to have more active followers too. So it was all based on ENGAGEMENT. Nowadays, engagement doesn't mean anything apparently, as you can no longer spot a parallel in engagement and growth.
They could have made smaller accounts more visible by upping the percentage needed to get on explore for larger accounts and lowering it for smaller accounts to make it somewhat fair game, and the new additional features that help you find people do often promote small and new accounts.
What they chose to do however, was to just butcher bigger accounts' reach. Now, most big accounts got there because of hard actual work and content creating. Many of these people also earn a living from this, which makes this a huge problem. How are artists gonna sell their art when no one sees it? Or photographers? Or any other business. There are many theories as to why they did it like this, and we're not really sure but after some testing it seems it was just to make more money. Yep, one of us tried a promotion just to check if it would make a difference (it didn't with the old instagram), and wow. Suddenly all of their followers and more saw the post. Now, we have no confirmation if this is true (it might have been random that the post did well with promotion), but right now it looks like they're not only punishing bigger account for their hard work, but also wanting money to show it off. This is not fair in either case. Hard work should be rewarded, and you should at least be able to reach your followers.
I've also seen it affect a few smaller accounts who have been completely unable to grow after this change, so clearly their "make smaller accounts more visible" strategy isn't working that well. This algorithm is just favouring a lucky few, and we need it to stop. We need it back to how it used to be, with minor changes to THAT logic so smaller accounts also can grow (reminder Instagram, we were all small once). We're just so tired of being punished for putting effort into our posts and page.
About the photo:
The smaller account absolutely deserve the attention, it was a really good photo. The point is that the first account's photo was equally good. On a good day her reach is 5,000 which is a very small percentage of her actual followers.
INSTAGRAM, THIS IS NOT FAIR. FIX IT RIGHT NOW. We want to be seen by our followers. They follow us for a reason, just like we follow people for a reason. That reason is WE WANT TO SEE THEM.