BANISH, ABOLISH, DEMOLISH HISTORICALLY RACIALLY SEGREGATED (HRS)
376
signers.
Add your name now!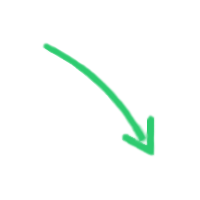 376

signers.

Almost there!

Add your voice!
Maxine K.
signed just now
Adam B.
signed just now
Sony Roy
Click on my picture to watch the first video


THIS IS A BOMBSHELL IN PROGRESSI

UNITED STATES SUPREME COURT DOCKET #128623


I WAS GLAD TO SERVE THE NATION AND PROTECT THE AFRICAN AMERICAN, THE FOREIGN AND THE HAITIAN COMMUNITIES, BY CATCHING THIS RACIAL BOMBSHELL ON TIME, AFTER SEVEN YEARS OF INTENSE SUFFERING. THIS WAS MY CIVIC DUTY AS A CITIZEN AS MY LATE FATHER HUGO ROY, TAUGHT ME WHEN I WAS EIGHT YEARS OLD. Unfortunately, the HIGH COURT after granting the Docket Number and scheduling the Conference on April 12, 2013 has decided not to review the case any further ON APRIL 15, 2013. THAT LEAVES US WITH A MERITORIOUS CASE AND A REVIEW DENIAL AND OUR LAWSUITS TO CONTEMPLATE. JOIN ME AS WE PROCEED TO CONGRESS AND PURSUE THE REMEDIAL RELIEF IN COURTS.

This BOMBSHELL CRACKS THE BULLET PROOF VEST OF THE 1964 CIVIL RIGHTS ACT OF CONGRESS in FEDERALLY-FUNDED Florida according to twoCAUCASIAN, FEDERAL Judges in the South: "The Roys (African Americans) own property in an area thatHISTORICALLY HAS BEEN RACIALLY SEGREGATED." This statement BY THE fFDERAL JUDGES IS PERNICIOUS JUST AS THE STATEMENT MADE BY THE FEDERAL PROSECUTOR IN THE CALLHOON'S CASE WHEN JUSTICE SOTOMAYOR SPOKE OUT FIRMLY. THE BOMBSHELL SENTS the chills in my spines and tears in my eyes for it reopens the FRESH WOUND of our past shame as a nation.This racially-insensitive BOMBSHELLtriggers compelling conflicts with the U.S. Congress, the U.S. Constitution, more than 30 U.N. Resolutions, all other Federal courts in the United States, the Department Of Justice, all U.S. Presidents including our Historic African American President, all Congressmen, all Caucuses, All politicians based upon my information. The only courts that are infected by this racial Virus are the LOWER COURTS and the Circuit Court of the South, based upon my information and belief.

reach me at besttocome7@gmail.com, access my civil rights store here, http://astore.amazon.com/civilrightsact1964-20

I I need your financial support. Please, Join Me,
I SEEK TO BANISH, ABOLISH AND DEMOLISH (B.A.D.) HRS IN THE U.S.
I COUNT ON YOU, SIGN THE PETITION AND DONATE . . Here is the Petition:
Links
WHEN JUDGES OR OTHER OFFICIALS MESS UP, FIND THE MESSAGE IN THE MESS.