Stop HIPAA Breaches Today: Say No To Vaccination Status Disclosure Mandates
Show your support by signing this petition now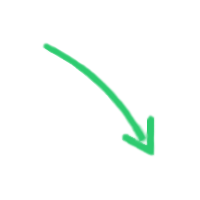 5

people

have signed.

Add your voice!
Maxine K.
signed just now
Adam B.
signed just now
Hello, and thank you for taking a moment to read this important information.
In 1996, the WHO (the "World Health Organization"), a medical organization in charge of organizing, structuring, and drafting the legal medical mandates (rules which are punishable by law, if broken,) which are set in place to protect each and every person receiving medical care, had received international approval from the courts for a document it petitioned (originally) in order to protect people from HIV/AIDS-based discrimination, disclosure of their health and treatment statuses, up to and including, but not limited to, vaccination ("innoculation") statuses of any kind.
This act was labeled "the Health Information Accountability and Portability Act", or "HIPAA", for short. This act later became the cornerstone of every healthcare management service's contractual agreements to protect each and every person on the planet from their vaccination statuses, their health condition(s), their viral contraction statuses, and their rights not to have anyone talk about or require them to talk about these things without signed or explicit documented consent (on paper) agreeing that the information could be exchanged to anyone, at all, even for billing purposes.
In 1996, the HIV/AIDS outbreak was as impactful, or worse, than the COVID-19 pandemic, as it had the better half of the 1980's decade era to manifest as a dangerous viral disease which killed millions of people, and continues to, without the help of persistant treatment.
However, its discriminations, much like the COVID-19 vaccine mandate-passes and attempts at both forced and casually coerced conversations about vaccination or health statuses, are being continued through the new name and vector of a completely different disease: COVID-19, and its purported variants.
While the Federal Courts have taken a stand to overrule the person-centered, protective HIPAA mandates in favor of forced disclosure through mandated vaccinations, discrimination by unwarranted employment rejection, discrimination through encouraged social alienation, and many other insidious, problematic, psychologically and emotionally-traumatizing effects of persistant invasions of privacy which do not serve anyone or anything but the corporate contracts in place to fund the pharmaceutical administration, we, as allies during this pandemic need to take our stand against this to protect ourselves from COVID-19 related health breaches, and with your signature, this petition can be prepared as a submission to the representatives, committees, and appeals offices who represent us to our respective government(s).
With your signature, the Federal Courts cannot overrule the brevity of a document which has saved billions of people from extortion through medical breaches in favor of corporate contracts which keep the pharmaceutical administrations wealthy and at peace while humans suffer. Sign today, save the world's health!