Stop the Re-development of 472/474 Henderson Hwy
98
signers.
Add your name now!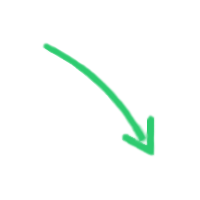 98

signers.

Almost there!

Add your voice!
Maxine K.
signed just now
Adam B.
signed just now
The re-development of 472/474 Henderson Hwy will negatively affect all residents nearby in various ways. Resident's will be negatively affected in the following ways:


Curb Appeal - This proposed development looks more like an apartment block then a small condo development. At 3.5 stories, this project will be the tallest building in a 1KM radius and will not match existing Condos or Apartments. The design choices made for the exterior of the building will make this structure appear vastly out of place in a mature neighborhood.


Parking Issues - This proposed development is asking to reduce the mandatory 24 parking spaces (1.5 per unit) down to 18 (1.1 per unit), this will actually be less with Accessible (Handicap) and Guest Parking. Overflow parking has on Bredin Drive has been suggested as an alternate.


Backlane Traffic Flow - Traffic flow in the "backlane" portion of Bredin Drive will be dramatically affected. The backlane portion of Bredin Drive serves 7 dwelling units, this will increase to 21 with a project traffic increase of 366% (based on 1.5 vehicles per condo unit). The single access point for this increase traffic volume is the main portion of Bredin Drive, which is an uncontrolled intersection.


Bredin Drive Traffic Flow - Bredin Drive between Henderson Hwy and Roosevelt Place (Including properties sharing the backlane) includes 17 single family dwellings on a very quiet and family friendly street. Bredin Drive rarely see's thru traffic and residents enjoy the atmosphere and safety these conditions have created. The proposed development would increase density and traffic 83%.


Surrounding Condo Value Reduction - The value of condos in surrounding areas will be reduced as the market is flooded with additional new units. CHMC recently assessed Winnipeg's Condo market as "High Risk". CHMC describes the major risks in the Winnipeg Condo market as "risks of overvaluation and overbuilding are detected". With the surplus of available unit's within Winnipeg, CHMC recommends scaling back construction to slowly reduce surplus unit's before new units are created.

http://www.winnipegfreepress.com/local/Condo-market-at-risk-CMHC-report-301865931.html
Help us tell our City Councilors Jeff Browaty, Jason Schreyer and the City of Winnipeg that the residents affected by the redevelopment of 472/474 Henderson Hwy DO NOT SUPPORT IT!