STOP HCPS FROM ILLEGALLY BANNING PARENTS AND ADVOCATES
30
people have signed this petition.
Add your name now!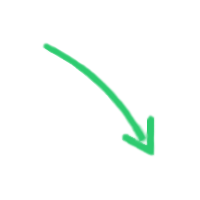 30

people

have signed.

Add your voice!
Maxine K.
signed just now
Adam B.
signed just now
**THE SCHOOL BOARD HAS RESCHEDULED THE VOTE FOR THIS POLICY FOR THURSDAY, SEPTEMBER 25, 2014, AT 6:30 PM.




On September 11, 2014, the board scheduled a public comment period regarding the policy, but moved the period from the normal board meeting time of 6:30pm to an hour earlier at 5:30pm, preventing a majority of parents and advocates from attending the comment period. While we support safe schools, we do not support illegal and unfair banning practices and policies.




The fact of the matter isthat the district allows more access to school grounds for pedophiles and career criminals than they do for advocates and parents that exercise their federal right to be actively involved in the education of their children. HCPS IS USING THE GUISE OF PROTECTING OUR CHILDREN TO KEEP PARENTS AND ADVOCATES OUT OF OUR SCHOOLS.




You are also encouraged to email the district at school board@henrico.k12.va.us regarding your opposition of this policy that will have a disproportionate impact on communities of color within the district based on the past practices of the district in criminalizing advocacy efforts and subjecting our children to harsher discipline than their white counterparts. Thispolicy is anextension of the district's efforts to KEEP PARENTS AND ADVOCATES OUT OF THE CLASSROOM AT ALL COSTS in the face of the $20 million dollar civil rights violation lawsuit that they are facing.




On Thursday, August 14, Henrico County School Board Attorney, Wade T. Anderson, proposed a major amendment to the district's "Parent/Community Visits" Policy, P11-08-001, which has been renamed, "School Visitors" policy.

See:http://www.nbc12.com/story/26286547/henrico-schools-mull-banning-inappropriate-parents-visitors

The new proposal grants total authority to the school principal to ban ANYONE that they think is acting "inappropriately" from their child's school. We understand that this practice and proposed policy, which HCPS spokesman, Andy Jenks confirmed, is a zero tolerance policy that targets families and students of color disproportionately, especially since a majority of those that will be given this authority are white males.




BOTH THE ACLU AND JUSTCHILDREN HAVE QUESTIONED THIS POLICY AS IT AFFORDS FAR TOO MUCH AUTHORITY TO A ONE INDIVIDUAL TO VIOLATE THE CIVIL RIGHTS OF PARENTS, STUDENTS, AND ADVOCATES.

The only recourse that a banned individual has is to appeal the banning with an Assistant Superintendent, who has the final say without any opportunity for appeal outside of legal action with the courts.

See the policy for yourself:http://henrico.k12.va.us/Pdf/PoliciesAndRegulations/P11-08-001.pdf

As many of us are already aware, HCPS has been named THIRD in the nation for violating the civil rights of children of color and children with disabilities by the UCLA Civil Remedies Project as of August 2012.

HCPS is also the subject of an extensive investigation by the US Department of Education's Civil Rights Office for violating the civil rights of families with special needs; which includes bullying, retaliating, and banning parents of these students.

HCPS, most recently, was named in a historical $20 million dollar lawsuit for systematically violating the civil rights of students and families with special needs. Several principals and Central Office administrators, that would have the authority to ban parents, are listed on this suit as are the horrific and grossly neglectful actions that they committed against our most vulnerable children and families.

HCPS presently practices the Jim Crow and Bull Connor tactics of intimidating, threatening, maliciously prosecuting, and banning parents and advocates that dare to question and/or expose their criminal actions by Attorney Anderson's own admission last Thursday. The bans are often indefinite and excessive as a means of terrorizing others into staying in their place and not challenging any district official or administrator.

*HCPS' school board member Beverly Cocke, covered up the unethical actions of its own former superintendent Patrick Russo and board member Diana Winston.

*HCPS school board members agreed to violate state and federal law by refusing to report former special educator, Kim Taylor, to Child Protective Services, after he was caught neglecting students with special needs. The board agreed not to recommend him for license revocation as long as he did not return to Henrico Schools; allowing Taylor to prey on children in other districts.

*Lamont Bagby, the board member representative for the Fairfield District, had Neil French, a convicted sex offender that was employees in one of the schools within Bagby's district as a friend on Facebook.

*Varina representative, John Montgomery approved the permanent employment of Principal Andy Armstrong, after parents and teachers testified that Armstrong had allowed abuse and neglect of children with special needs at John Rolfe Middle School.

*Principal Arthur Raymond, formerly of Moody Middle, who was re-assigned to Fairfield Middle, was reported to local authorities for conspiring to cyberbully and allow disability harassment of a student with autism and his mother. In retaliation, Raymond banned the mother and the district banned the student based on fabricated statements by Raymond. He was exposed when a parent of the PTA at Moody shared that he asked her to lie for him in order to back up his story authorizing the ban of the parent.

The list goes on and on regarding the poor judgement that is rampant within the district at the highest levels, so to grant this type of authority to a principal would solidify the culture of "shut up and cover up" that is already prevalent within the district.

See:http://henrico.k12.va.us/SchoolBoard/Index.html


BE THE VOICE OF OUR CHILDREN!