Stop gambling advertisements
58
people have signed this petition.
Add your name now!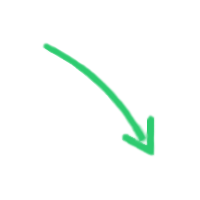 58

people

have signed.

Add your voice!
Maxine K.
signed just now
Adam B.
signed just now
My name is Louie, I'm Twenty Years Old and gambling changed my life forever.
To ban gambling advertisements from any sort of media would be the first step to a happier life for everyone.
Firstly I'm not the true victim of my gambling addiction.
When I was 18, I put my first bet on Argentina to win in a World Cup group stage game against Iran and won that bet. Ever since then I pretty much gambled every single day on football for a year.
Then my addiction turned to Horse racing and eventually online BlackJack. I would get paid every Friday after working 40+ hours at my job and lose that salary by the end of the weekend.
My family and friends had no idea about this. I lied, borrowed, and lost so many times. One day my mother asked for £50 for my rent and I couldn't pay her and she found out. I told her I would stop but I continued anyway.
I met my best friend and told her about my gambling and she was very supportive. A few months into the friendship, I wasn't gambling, we had a silly argument on the phone and after hanging up I decided to gamble. I lost just under a grand in 10 minutes.
I promised to her that I wouldn't gamble ever again and we both we both went through all my accounts and deleted all of them except one as I didn't know the password. I also put a block on my laptop to all gambling associated websites. However 5 months later I broke that promise. I was sent a email from SkyBet, the one I didn't know the password and went out my way to reset my password. I started to gamble again.
After I was arrested on my birthday and a near suicide attempt, I knew I needed to get help. I rung up Breakeven and they were very concerned to my well being. My friend decided to still be there for me as it effected her life hugely and gave me a second chance after all the pain I put her through. I am so grateful for her and she deserves the best and she should be commended.
In April I started my counselling sessions which was every Wednesday for 3 months until I and my counsellor felt I was ready to deal with my situation by myself. However early August I sat down watch Gillette Socer Saturday for the first time since I last gambled and found my trigger to Betting.
However with the help my counselling I decided to face my problem and beat it once a fall all by putting a ten pound bet on. I won that bet but did not take my winnings. I withdrew my initial £10 deposit and closed my account. I was so proud of myself for doing this and now know that I am truly over gambling.
I lost just under 20k in under two years. It ruined my life. I hurt people in so many ways possible. Gambling effects not just you but others around you. I am not the victim in this. I ruined my relationship with my best friend due to stupidity, selfishness & not caring at all for others. I don't want that to happen to anyone else.
If you would you like to hear my Full story please feel free to contact to me at louiedavison15@hotmail.com
By banning gambling advertisements on Television, magazines, Billboards, social media, the youth of tomorrow will grow up not thinking gambling is normal and fine. We get bombarded with Bet365, Coral, Paddy Power, Bingo advertisements that people must think it's normal and fun. However it leads to a lot more than that. Gambling is one of the worse addictions out there. You can gamble until you have nothing left. No money, no house, no family, no dignity, no reason to live. It causes depression, anxiety, stress, violence, suicidal thoughts, self harming and become someone you were never suppose to be.You can lose everything off one little bet. Anyone with a gambling problem does not want to be reminded, urged or triggered when they see a gambling advertisement every 30 seconds when they're watching their favourite sport, Tv show or even the news. And who cares if the government are making so much money off this. Money shouldn't be the source of our happiness. We should all live in a world we want to live in. Not a world we have to. I for one want to make a positive impact for those dealing with a gambling addiction and make their life a lot easier and better. I do not want my children to become like I was. By signing this petition, we can make a change. Thank you.