Stop GAIS Re-Zoning & New Use Permit of PreK-12 to Move on Edison, Menlo Park
21
people have signed this petition.
Add your name now!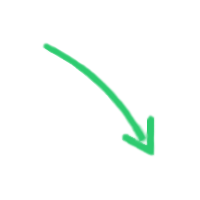 21

people

have signed.

Add your voice!
Maxine K.
signed just now
Adam B.
signed just now
By signing this petition and writing letters/emails to those who would otherwise vote our rights away, and GAIS, to hear why the community feels that this is not the correct location for their school. This information is based on feedback from the community. Please consider the full impact of the next 25 + years if GAIS or any additional schools, were to move to Edison Way in the North Fair Oaks Community.

Phase 1: Sign the petition
Stop the re-zoning and new use permit for GAIS currently in the application process from moving to Edison. Here's why:

* Area to remain light industrial. Current businesses provide tax revenues to repair/pave roads and other essential maintenance, costs not required by exempt non-profit businesses (GAIS)


* GAIS moving here would increase the "school/play" zone up to 1,000+ students/children, changing the quiet neighborhood by increasing scheduling, traffic, personal injuries (cars/bikes), loitering, garbage, etc.

· Concerns with multiple pick-up/drop-off times all day long . Residents forced to plan schedule around GAIS school schedule, Mon-Sat evening activities & festivals.


· Increased traffic & pollution thru student population growth: Synapse up to 288, UME (approx 25 cars per 1-2 hours ), Rieke (200+), French Transcription (5 classrooms), Sport House (350) and proposed 470 students at GAIS, plus all staff/parents/daily deliveries, (due idling/queuing/parking/ restarting/coming/going) on all through streets.

· Increased traffic likely to lead to more accidents/fatalities with children/pets. GAIS wants increase bike usage which are also likely to lead more accidents as bikes on our narrow streets.


· Increased non-resident student drivers and their friends. More students/More loitering: students hanging around smoking & drinking after hours. This problem exists now and can increase residents' calls to the Sheriff.


· Loss of resident(s) parking on Edison for residents visiting children's park to accommodate parents/students/staff; due to archaic parking rules. Current Parking issues along Edison/ Avenues. Just a preview if GAIS is allowed to move in.


· Emergency response vehicles reaching residents & children potentially forcing removal of chicanes/circles and/or add lanes for through traffic, thus transforming it a major artery for traffic.


· A non-profit school GAIS does not benefit the community as the current non-intrusive small business do through all levels of taxes. These various taxes provide for our sheriffs, firemen, road work/paving, sewer infrastructure issues, etc.


· Noise factor: Open Area Events, small play ground/sports field with 470 students; fire drills, sports/games, festivals, some till 9pm, & weekends enormously impacting daily living & destroying the quality of life of residents. No buffer zone for homes in Menlo Park except the Hetch Hetchy grassland and a chain length fence that completely surrounds the area now. (I am working on posting pictures - or come see for yourself). Some neighbors complaining about the noise from a plane flying over head for 5 seconds - compare this with children playing all day in an open field.


* Insufficient waste management. Current bins 1 small waste 1 small recycling next to children's park. Insufficient, for the food waste of GAIS daily food delivery program thus increasing smell & pest control issues for those homes & park nearest this area.

* Additional speeders on the streets. Parents needing to drop of their children on time and then get to their own jobs versus. small business getting to their jobs. Neighbors on a variety of streets already seeing this issue at Synapse and those on 16/17/18 are seeing this issue with parents cutting off Marsh to go to school on Middlefield. There are now signs on Avenues to stop cars turning right during morning hours to prevent parents speeding down their streets so they are moving down to use San Benito now.


* Decreased Property values within immediate area of GAIS site leaving owners with no option to sell or move.


* Homes were purchased near Light Industrial...not a School of such magnitude. People specifically bought homes in a quiet neighborhood not near school zone. If the play area was literally next to your home, would you still approve this if it impacted you and your family this dramatically?

Phase II: Letter writing campaign. Write to the parties listed below: (original to Planning and copy all others on your letter).

Cc: Planning Commission & All Advisory Personnel - County of San Mateo 455 County Center 2nd Floor Redwood City, CA 94063 via admin: ~~ hhardy@smcgov.org

NFO Community Council Members (All)- 2600 Middlefield, Redwood City, CA 94063 via admin ~~ Itorres@smcgov.org


Board of Supervisors (All) - 400 County Center, Redwood City, CA 94063 via admin ~~ Itorres@smcgov.org


Phase III: Attend upcoming public meetings: To be announced. View their website for meeting times & scheduled issues.


Contact trishbailey@comcast.net or 650/787-5179


- For those seeing this via email, you can join Nextdoor.com until this is over as I will be informing neighbors about these issues on this neighborhood site.