STOP FEES AND ADMISSIONS DISCRIMINATION AND ILLEGAL ACTIVITIES IN SA PUBLIC SCHOOLS NOW!
164
people have signed this petition.
Add your name now!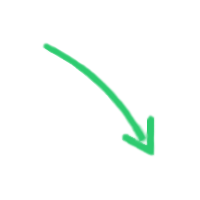 164

people

have signed.

Add your voice!
Maxine K.
signed just now
Adam B.
signed just now
Public Schools in South Africa are governed by 3 primary Education Laws.

The Schools Act, no 84 of 1996 as amended(1998 GG notice), The Admissions Policy to an ordinary Public School of 1998 as amended to National Education Policy Act 27 of 1996 (1998 GG notice); & the Reduction & Exemption of Fees Regulations as per Government Gazette article 29311 of 2006.
Every public school in every quintile, in EVERY region of South Africa is legally obliged to uphold the regulations pertaining to Education as per the law.The Acts & Regulations are law & may not be altered or be interpreted contrary to the regulations as intended. A school & its management body, including admin officials dealing with finances & admission, are legally obliged under law to uphold the regulations as per the legislations.
Schools may not alter or exempt from practice any regulation as stipulated in the educational legislation. The law may not be altered or misinterpreted to fulfil a necessity to discriminate or prejudice the parents, or learner body, of a school. Schools may not discriminate against race, language, financial standing, or disability!
Learners have, and are being, denied admission to many Fee-Paying Public Schools, due to parent's inability to pay the schools demands of their "illegal registration fees" and exorbitantly high school fees. Parents have been illegally forced to sign away their legal rights under section 41 of the School fee regulations. Parents are forced to revoke their rights to exemption application by signing a form stating that they will not be applying for reduction or exemption of fees. Some schools still do not display the Schools Act and regulations in a place for all to see ie: Reception. Neither do they inform parents that are struggling financially that they have the right to apply for exemption or reduction in fees based on means test of gross income. Every parent has a right to this application as required. There is no closure to this application. There may be no discrimination if a parent lives beyond the guided 5km zoning of a school or whose child is not attending nearest school to their residence. Parents are bullied into this by fearing that their children will be denied placement in that school.
Certain schools have, in contravention of sec 39 (5); charged parents, over a certain time frame, in excess of 20 Million Rand over & above the actual school fee, for illegal levies. This is the most egregious misconduct and contravention of the Schools Act at the expense of a parents whose children attend Public Fee-Paying schools in South Africa.
The list of CONTRAVENTIONS of the education legislations across the breadth and depth of South Africa are too many to mention, but TODAY, we as parents and guardians stand up and say NO MORE! We stand for one and we stand for ALL, in utilising this petition to bring to the urgent attention of the Honourable President of the Republic of South Africa, Mr Cyril Ramaphosa; Madam National Education Minister, Miss Angelina Motshegka; and Madam National Public Protector, Adv B Mkhwebane; the gross misconduct and blatant contravention of the Education legislations, by illegal activities knowingly being carried out by management bodies of public schools in every quintile and in every region of the Republic. It is not isolated... it is EVERYWHERE!

We are hereby giving notice, that we the public, we the parents of South Africa, will put up with this NO MORE!

And we stand for one, and we stand for ALL in requesting that the Presidency and Education Ministry put in place legislation that members of public school management bodies; from finance & admissions secretaries, right up to the SGBs & Principals; be forced to attend & complete workshops & courses on ALL education legislation, & should they not complete these workshops successfully, not be allowed to return to office where their primary mandate, serving at the pleasure of the National Education Minister, is to uphold & ensure Professional Management of a public school subject to the laws & acts pertaining to Education. If they are not fit to serve, they must not serve.

We also request that school management bodies, from admissions and finance secretary level, right up to SGBs & Principals, be forced to sign a contract to uphold the professional management of public schools in accordance with ALL South African Legislation, or face dereliction of duty; & the Schools Act regulations 16 & 25 being invoked, to remove them from their positions of office.

Further we request that legislation amendments be made to Admissions Policy Act that legally obliges ALL public schools to provide parents or guardians with copies of Schools Act, Admissions Act, and Exemption regulations when parents make application for a learner to be enrolled at a public school in any quintile. No application form may be given without the accompanying legislation documents. In the case of Gauteng and Western Cape online registrations for Grade 1 & 8: Links to the School Act and other legislations must be made highly visible and easily accessible at registration phase. All parents should be notified of their legal rights and responsibilities on an annual basis. Equally explained and assisted in the correct manner without discrimination on wealth for admissions and exemption or reduction in fees based on income.
Notice has hereby been given by the parents of learners in the Republic of South Africa that we will no longer put up with intimidation or harassment, illegal activities or threats.

Honourable Mr President, Madam National Minister, Madam Public Protector; your public has spoken. Your public has requested swift & decisive action against those who blatantly flout the laws they are put in place to uphold. The children are suffering. The parents are suffering.

We the people humbly ask you under the protection of the very Acts these schools so blatantly contravene, that you act in accordance with those legislations & hold these schools accountable, & liable so that going forward not one more child is prejudiced against, & not one more parent must be faced with humiliation & intimidation & discrimination. We are putting these schools on notice....
WE HAVE HAD ENOUGH - We refuse the School Governing Bodies, Principals and staff; including DOE district managers, Provincial Managers and MECs; of Public Schools of South Africa to practice in undermining manners which discriminate and victimise parents and learners of these schools, and present and future admissions. We refuse to allow schools to practice segregation based on wealth when it comes to admitting children to their schools.