Stop Extortion against women from men who use them for gaining residency, a easy life and to help other women! ,
61
people have signed this petition.
Add your name now!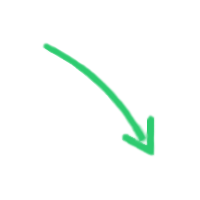 61

people

have signed.

Add your voice!
Maxine K.
signed just now
Adam B.
signed just now
In recent years, the incidence of men using women to gain entry or permanent residency in the United States have increased! Unlike traditional practice that I grew up seeing where men are the bread winners of the family, now a days many men depend on a woman to care for them.
I have been a recent victim in a similar situation. I met my soon to be ex spouse about 6 years ago. Prior to me he was in a 1 year relationship with an American born female who refused to help him obtain his green card. Fortunate for her and very sad for me and what I've been through. My ex spouse told me all manner of things on how she treated him and I eventually realized why. He was advised by his parents then that even if he didn't love or want her to try and get a green card from her.
We got married in 2011 and I got pregnant in 2011 right after our marriage. In 2011 October he had an affair with another woman and we were able to move beyond it even though it was very difficult, but things were never the same. I was privy to messages he sent to a female ex of his who was also undocumented and was trying to get her papers from a man in Florida but things were not going well. My soon to be ex promised her he will give her her papers if she waited for him to get his status from me then divorce me to marry her. He claimed it was just a joke and I bought his story.
2014 September, we separated after I was pushed in my face twice by him after a verbal argument while I was pregnant and on bed rest. I called the police and he left the house before they came. We have been separated since then. He abandoned his home and family. I eventually filed for a divorce in October 2015. Before the divorce my ex mother and father kept on stressing that he is entitled to half of what I have and he constantly reminded me of it. He came in the relationship with nothing. Everything I have I worked hard for.
About a week ago I informed my ex that our divorce will be final at the end of this month. He responded to me saying "we should not have been married in the first place because I didn't love you and I wasn't feeling you but everyone told me to do it". Now right before my divorce judgment. I was served with papers from his attorney requesting spousal support, joint custody, for him to remian the beneficiary on my life insurance policy, split of marital property and for me to pay his litigation fees. My sentiment is if he didn't love me, we should not have been married why should any judge even consider his case? I have heard of men who prey on women for things, but this man is beyond heartless! He sees and knows how hard I have to work and care for my three kids. Due to his lack of sufficient support I basically have to find it all for them. So what do they expect me to do to look for another job to support him for all he's requesting? Cause I certainly cannot support myself, my kids plus him. The justice system has to take action against these vampires who prey on women! Many of what he does is family driven. His parents want him to live off me when they know how hard I work to support my kids. They have worked hire hardest to destroy the lives of their grand children and my mine. I leave them to the creator!
With all that being said, this man need his green card revoked for not entering the marriage in good faith! Women let us join hands and heart to stop these men from taking disadvantage of us! Let's do this ladies! I crave your support! Please share this with your friends family and anyone you know. I need your support! I intend to take legal actions and contact the Uscis after I receive a substantial amount of signatures! Thank you and God bless!
P.S disregard the donation request at this end of the signature and comment. No contribution is needed. I just need your support in helping to stop people like these from destroying young women and children's lives!