STOP ENDOGAMY EXPULSION FROM KNANAYA CATHOLIC CHURCH
300
people have signed this petition.
Add your name now!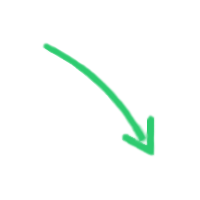 300

people

have signed.

Add your voice!
Maxine K.
signed just now
Adam B.
signed just now
To,
Holy Father, Pope Francis
Congregation for the Oriental Churches, Rome
Leonardo Cardinal Sandri & Archbishop Cyril Vasil', S J
Mar Mathew Moolakkatt, Archbishop of Kottayam Diocese
We would like to request you to put an end to the racial practice of ENDOGAMY EXPULSION FROM THE KNANAYA CATHOLIC CHURCHES.
We are a group of proud Knanaya and non-knanaya members who are working towards stopping the expulsion of members from the Kottayam diocese based on the practice of endogamy in Kerala (India) and abroad which is under the Syro-Malabar Catholic Church.

Based on an alleged custom and tradition, the practice of the Kottayam archdiocese, is that if a member enters into a marriage with another Catholic (non-endogamous marriage), the member is asked to leave the eparchy of Kottayam and is not granted their sacrament of marriage.
The denial of sacrament forces members to write a letter to the Kottayam Diocese requesting change of diocese to get married. This letter helps Kottayam diocese to claim that they do not expel any one from the diocese, as all members have requested for change of diocese. Church use the term PLEK (Permission to leave the Eparchy of Kottayam) for this, which is clearly a CONSTRUCTIVE REMOVAL OR EXPULSION (in legal terms) of the member from their own church where they have been baptised and grew up.
The member is compelled to join another Catholic diocese along with his/her spouse. Their biological and/or adopted children will not be allowed to be members of the Knanaya diocese and all the sacraments are denied for this family at Knanaya Church as they are expelled. Kottayam diocese expels members selectively on the basis of racial considerations, which is clearly unchristian, unconstitutional, racial discrimination & violates basic human rights.

This tradition being practiced to protect presumed racial/blood purity of the Knanaya community. As a result of this practice, many young men and women in the community remain unmarried for fear of the ignominy of getting married to a non-Knanaya Catholic and getting expelled from the community. Aslo many siblings in one family had to join different churches due to this practice of endogamy based church expulsions and membership denials to non-endogomous spouces by the Knanaya Catholic Diocese.

This unchristian and uncivil practice inflicts psychological and emotional wounds on many families and children. This diocese does not evangelize and bring people from outside into the Christian fold as taught by Jesus Christ to preach the word of God to all mankind and to baptise them.

This knanaya reform movement is formed by those who are married within the community as well as those who have married from outside the community. We believe all live according to the word of God and are guided by the Holy Spirit and NOT by Knanaya spirit ( evil endogamy-spirit).

We urge every Knanya member to be proud of your heritage but support our mission, which is to stop expulsion of members from the parish and diocese based on the practice of endogamy and calling for the church leaders to recognise that "Church is a place of Mercy and Hope, where everyone is welcomed, loved and forgiven"- Pope Francis
He said "Therefore what god has joined together, let no man Separate"(Matthew 19:6).
Purity of blood of a Knanaya member is a myth and untrue. DNA ancestry test carried out on Knanaya members born of both Knanaya parents and grand parents shows about 90% south Asian lineage. This is a scientific proof that Knanaya members do not have so called Jewish bloodline. Evidence will be available to present at court proceedings when required.
We understand Knanaya Catholic church has a status of personal Parish recognised by Rome, If majority wants to continue with endogamy practice in the community that's their choice and we respect that, however, if minority decide NOT to follow this discriminatory practice they should have the choice to remain in their church without being expelled from their Church which is against the directives given from Rome since 1986, this is yet to be implemented. In 1911 when the Kottayam Diocese was formed by Pope Pius X also does not explicitly mention such expulsions are allowed in any documents.

Although Community and Church is interlinked it has its differences, Church should always welcome anyone who wish follow Christ. Endogamy expulsion is against Christian principles. Let God help the community leaders to understand this distinction between the community and Church !! Our ultimate aim is to put an end to the current crisis faced by kananya church regarding this matter and make the church fit for the future generation !!
THEREFORE, OUR PETITION IS TO STOP ENDOGAMY EXPLUSION FROM KNANAYA CHURCHES AND GIVE FULL MEMBERSHIP RIGHTS TO ANYONE WHO HAS A KNANAYA LINEAGE (ie; non-knanaya spouses, children, grand/great grand children etc) BEING THIS IS A PERSONAL PARISH !!