More Garda Youth Workers To Combat Drogheda Gangs
10
people have signed this petition.
Add your name now!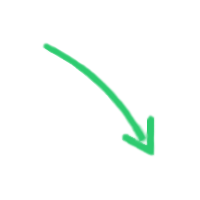 10

people

have signed.

Add your voice!
Maxine K.
signed just now
Adam B.
signed just now
Sought:

1. Drogheda needs at least 8 more Garda Youth Diversion Workers to help our local youth.

2. The state to give greater support to local community-based youth services and organisations.

The fact that Drogheda is officially Ireland's largest town should be evidence enough it needs more funding and community supports. Up to now, it's not happening enough. The result? What the town has increasing experienced on its streets. More and more violence.

Drogheda has only 2 Garda Youth Diversion Workers. Garda Youth Diversion Workers are vital to be a positive influence in young people's lives.

It's hard to be young these days with a lot of temptation. They need positive influences to help them not get caught into the perils of negative temptations like drugs, greed, fighting, antisocial behaviour, gangs and help them do positive things that will be good for them and a way for them to come back to the Drogheda community and steer them away from the separate gang community that has adopted them. They can learn to play guitar, go for day trips and have fun in their young lives that will help them feel a part of the community rather than apart from it and segregated.

More Garda cars filled by sitting Garda will only segregate more. It may provide more temporary security but it doesn't address a long term issue of vulnerable young people having no positive in their lives.

Dublin 1 region alone, has 15 Garda Youth Diversion Workers who help the young people and not judge them, assisting them in the issues they face in modern day Ireland and to be the one positive person anyone needs to turn their lives around.

Drogheda needs at least 8 more Garda Youth Diversion Workers to help the young - not judge.

We, the signed, call on the Minister of Justice to step up and do what is right for Drogheda. Give us the resources to employ at least 10 permanent full-time Garda Youth Diversion Workers for Drogheda.

It will save you money as prisons are already overcrowded with 3 to a 1 man cell.
* It could save lives in Drogheda too!
* It will also help those that feel segregated, rejoin the community they feel separate from.

Mr. Charlie Flanagan, we call on you to give us the Garda Youth Diversion Workers that is very clearly needed. We offer a positive solution to a negative problem. Please help Drogheda by using tried and tested methods which can have a further positive affect.


We ask that our current government to further aid local youth services and organisations so that they too can have a greater positive affect on the young minds of today. They can be a great influence and keep those that might end up being led a stray from good behavior.