Stop Donald Trump
15
people have signed this petition.
Add your name now!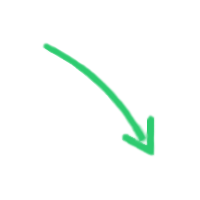 15

people

have signed.

Add your voice!
Maxine K.
signed just now
Adam B.
signed just now
Donald J. Trump says about Mexicans and Latinos, "They're bringing drugs, they're bringing crime, they're rapists." Many of them are, but a good number of them are not.
In fact, when I was only nine years old, I befriended a girl from Mexico. Her mother was born in Mexico, but the girl was born in the United States of America, yet she was still of Mexican heritage. She and her mother did not commit any crimes, take any drugs, and they did not rape anybody. Unfortunately, we broke up the friendship, yet she is still an example of racism being proven wrong.
Donald Trump needs to quit the 2016 Election before he destroys America, sends everybody into poverty, and brings the only survivors into jail for crimes they did not commit.
We cannot let him become president. He is racist, and if he becomes president, my family might have to leave the United States, and may have to go to another country. Yet, I love America and I want to stay - I do not want to leave the country I care for so much, the one I am so proud of and am so loyal to. But I might have to go if he becomes president, for I could not survive the racism he would bring to this wonderful country, filled to the brim with promises. Promises that might be broken if Donald Trump becomes president.
And so, I propose the Do Not Trump America organization, which will stop Donald Trump from "trumping" the United States of America.
African-Americans, Native American Indians, Latinos, Mexicans, and so many different races could be endangered in America if Donald Trump wins the prize. Not only will America be trumped by Donald Trump, but other countries shall be. Walls blocking Mexicans from their families, forcing Mexico to pay away their money for a wall benefiting only America, and Donald Trump is not fit.
In fact, it has been uncovered that he has used hypnosis to gain votes. And he wishes to bring more police to capture YOU.
We cannot let this happen! It is up to you to help destroy racism. You must help save America. You must make Donald J. Trump quit the 2016 Election. He cannot become president! Together we can save you, me, and the whole country.
If we win, racism shall disappear, and America will be safe. You will be a hero, and I shall reward you for your kindness. If we lose, Donald Trump will kill America, we shall all be bankrupt, jailed, or deported. Either way, we will not have a bright American future. Either we leave America or stop Donald Trump. And we've all chosen to stop Donald Trump instead.
I care about the United States of America. I care about you. I care about myself. I care about the environment. I care about each American citizen's welfare.
Donald Trump has lied and broken the law to become cherished, upper-class, and rich. It was not honesty and goodwill that brought him to the place he is in now. You can become rich if Trump is not the president, trumping America.
Donald Trump's rallies bring danger, too. At his rallies, people have their faces bruised, their blood spilling, people dying, and so much bloodthirsty violence against the law, and against goodwill.
"When Mr. Donald Trump comes somewhere, it gets messy," Sanders said. And he is quite right, too. There is proof of it.
Tessa Berenson wisely found the violence, and I have found it too. We cannot let Donald J. Trump win. He must quit the election!