Stop Development of Large Senior Living Facility Across from Beechwood Farms
396
signers.
Add your name now!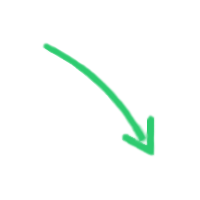 396

signers.

Almost there!

Add your voice!
Maxine K.
signed just now
Adam B.
signed just now
ACT NOW! A privately-owned for-profit company from Minnesota is planning to build a large 151-bed Senior Living Facility (3 story building which will require up to 50 employees), plus 28 two-family duplex houses (14 separate buildings), and a 182-space parking lot across the street from Beechwood Farms Nature Reserve, adjacent to Hidden Falls and Wilmar Estates (wooded area above). We want to stop the development of this Senior Living Facility because the plans are inconsistent with zoning requirements, may negatively impact the environment, and increase traffic. We support developing high-quality housing for older adults and providing compassionate, competent care for individuals with dementia; however this facility is not "consistent with the purpose of the Zoning District and adjacent land uses," as required by the Indiana Township Zoning Ordinance. If you are concerned about the development of this facility, please sign this petition! If you are interested in helping support this effort, please see: https://www.gofundme.com/1nv7hcaaao?teamInvite=347dil7QQYCrQxemI3Yr7ZeElQef37CBGyqRCQSfVKS5EaIQR5tOISQCwzc3fvxIFind additional details about our concerns below:
Nonconformity with Indiana Township Zoning Requirements: The proposal includes a memory care wing with at least 20 units, which meets the definition of a Personal Care Home and Assisted Living Residence, not one of the permitted uses of Medium Density Residential Zoning (MDR) or a Planned Residential Developments (PRDs). Additionally, this plan does not meet the Township approval criteria that the PRD must be "harmonious and consistent with the neighborhood in which it is located." This proposal is not consistent with the MDR zoning of this land, "designed to provide areas that preserve the existing characteristics of single-family dwelling units." (see https://indianatownship.com/wp-content/uploads/201...)
Negative Impact on the Environment: This development could have negative impacts on the environment related to storm water/flooding, lighting and noise pollution, and deforestation. Storm Water Concerns – Saturation of the water table and recent flooding across the area requires careful consideration of additional development, particularly the impact that large buidlings and a parking lot will have on Squaw Run Trail watershed and low-lying areas. As required by Indiana Township, the PRD should "afford a greater degree of protection of natural resources" than traditional proposals. Lighting and Noise Pollution – The proposed 3-story facility is located extremely close to the backyards of Wilmar Estates. This brings increased lighting, noise, and security concerns, given the 24-hour care required for residents in the enhanced care/memory units. Deforestation/Depletion of the Natural Habitat. These multiple, large buildings, parking lot, and possible fences and gates will be developed in what is currently natural woods and mature trees (photo above). The Township Zoning Ordinance requires "the conservation of natural amenities, green ways, and open spaces."
Traffic Increases: This facility will increase the traffic on Dorseyville Road, Fairview Road, and Harts Run Road. The large facility will include 50 employees, a full service restaurant, spa, cafe, and pub for residents, family, friends, and visitors. It will also require a mulit-year construction plan with a company from Ohio.
Alternative Solutions: We encourage Indiana Township to conserve the land's natural environment and approve proposals consistent with Zoning requirements that do not have negative impacts on the environment. For example, the Township could consider preserving the land as an extension of Beechwood Farms or Squaw Valley Trail system and provide a common open space with additional walking trails, a garden, or community park.
Conclusion: We would like to protect this special, naturally wooded area adjacent to the nature preserve and hiking area from commercial development. Other locations in Indiana Township that are appropriately zoned for large-scale Assisted Living and Personal Care Homes (e.g., Village Residential, Commercial) should be considered for this development.