PROTECT SHORELINE ACCESS at Ala Kala Surf & Fishing spot!
22
people have signed this petition.
Add your name now!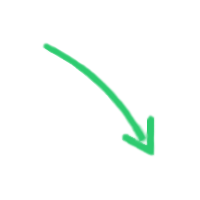 22

people

have signed.

Add your voice!
Maxine K.
signed just now
Adam B.
signed just now
TMK: 3/7-5-020-066. 75-6150 Alii Drive Kailua-Kona; Applicant Jekaterina Mysin (SMA 21-000078) 9,934 square foot lot.
A Revised proposal shows 5 story steel & glass building; 8 Unit project 23 bathrooms --------( previous plan showed 5 story 6 units) Applicant "post poned" the hearing to June 17th, 2021.
County of Hawaii Leeward Planning Commission Meeting Date JUNE 17TH, 2021 9:30 am by Zoom. Public may provide oral testimony at meeting by joining online or calling into the zoom meeting. To register for access contact: Noriko.Sauer@hawaiicounty.gov or 808-323-4783. Written testimony may be provided via email at LPCtestimony@hawaiicounty.gov or submitted to Hilo or Kona Planning Departments up to 2 business days prior to the hearing by 4:30 pm.
AS residents and community members, we oppose the proposed EIGHT-unit condominium SMA permit 21-000078.

The application contains inaccuracies as well as a false description of the area giving the reader an impression the area is primarily condominiums and vacation rentals. While in fact, the area remains to be a "beach community", residential and 15 acres agricultural directly across the street. The proposed development will severely, negatively and irreversibly impact the charm of the community and RESTRICT SHORELINE ACCESS! This project is not in alignment with the Scenic and Historic Alii Drive. (description of the designation follows below)
When shoreline access is affected in a negative way - it should be forefront in decision making.
This is a future generation argument---what is our legacy as we are leaving and Kona becomes fully developed? Natural resources must be preserved and protected for the people!
Zoning does not mean you "get what you want"--you're only at the first base. If the infrastructure isn't available-----water, parking, adequate streets, adequate emergency evacuation routes- development CANNOT happen.
Developers must be required to provide adequate parking, including guest parking ON SITE, and must not be able to utilize public property/streets to accommodate the developments needs.
Pre-Covid and pre bridge construction- it's normal during busy hours for traffic to back up from Lunapule Street to Alii Gardens Market Place- 300 feet away from proposed development! Access to Kuakini Highway from Royal Poinciana Street backs up during busy hours and is compounded by the Kahakai Elementary School traffic (one way in and out of school) from Alii Drive up to Kuakini Highway. During the last tsunami warning- traffic was backed up- to a standstill- including emergency vehicles --- people were told to get out of their cars and run!
Shoreline access is NOT just a designated pathway- safe parking is necessary. Shoreline access is already restricted by lack of safe parking along Alii drive. This area "Ala Kala" is a popular, multigenerational user shoreline for fishing, surfing, diving and family beachgoers.
A driveway will take several parking areas away from the shoreline access use. There is a fire hydrant at the subject driveway, so most likely there will be no parking to the north of the shoreline access path once the driveway is installed.
Alii Drive cannot support any more development.
The best solution is for the County to purchase this property to preserve & protect Shoreline Access.
PLEASE READ DESCRIPTIONS AND AWARDS OF ALII DRIVE and THE ROYAL FOOTSTEPS ALONG THE KONA COAST.

Noted from The Kailua Village Business Improvement District Website (KVBI):
"The Kailua Village Business Improvement District and the Local Byway Committee successfully undertook the challenge of designating the seven-mile Alii Drive as a Hawaii Scenic Byway. The Hawaii Department of Transportation approved the nomination and designated Royal Footsteps Along the Kona Coast as the state's second Hawaii Scenic Byway."

"The Kona Royal Footsteps APP is an interpretive experience that focuses on Alii Drive's roughly seven miles of roadway with seven centuries of archaeological, historic and cultural traditions and more than two dozen impressive points of interest."

Noted from 2 media releases on KVBI website:
1) "Royal Footsteps Along the Kona Coast Receives Preservation Honor Award"
"Kailua Village, HI 04.29.11 ~ The Historic Hawaii Foundation presented Kailua Village Business Improvement District representatives with a Preservation Commendation award for designation of Alii Drive, "Royal Footsteps Along the Kona Coast," as a Hawaii Scenic Byway."
2) Royal Footsteps Along the Kona Coast Receives Chamber Pualu Award
Kailua Village, HI 06.24.11 ~ Kailua Village Business Improvement District and the Scenic Byway Committee's efforts in achieving Hawaii Scenic Byway status for Alii Drive, Royal Footsteps Along the Kona Coast, was acknowledged by the Kona Kohala Chamber of Commerce with the Chamber's 2011 Pualu Award for Culture & Heritage.
Alii Drive as described in "Go Hawaii.com
"The island of Hawaii is the youngest and the largest of the Hawaiian Islands, boasting more miles and climate zones than anywhere else in Hawaii. This means that the island's roads offer exceptional views and roadside stories of a remarkable native culture.

These roads were designated Scenic Byways for their archaeological, cultural, historic, natural, recreational and/or scenic significance, in an effort to preserve Hawaii's past for generations to come. "
"The Royal Footsteps Along the Kona Coast Byway is a seven-mile stretch of Alii Drive that tells the story of 700 years of Hawaii's alii or ruling class. This byway is rich in history, leading you past four of Kona's seven "Royal Centers," treasured locations chosen for their abundance of natural resources and recreational value, and reserved exclusively for use by Hawaii's kings and queens. Among them are Hulihee Palace, one of three palaces in the United States; the royal surfing grounds of Kahaluu; Hawaii's oldest Christian church; and several heiau, sites of sacred Hawaiian temples."
"The Royal Footsteps Along the Kona Coast Byway travels along Alii Drive on the Kona Coast from Historic Kailua Village through Keauhou, making it a pleasant trip by car, bike or on foot. This byway is sponsored by Kailua Village Business Improvement District. '
Kona Coastline is a unique & beautiful natural resource, please do not let develop at the expense of the people!