Stop destroying historical sites around Kaaba
10
people have signed this petition.
Add your name now!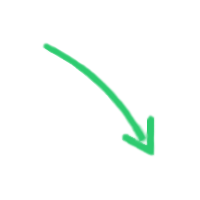 10

people

have signed.

Add your voice!
Maxine K.
signed just now
Adam B.
signed just now
The Saudi Government has decided to destroy all historical artefacts of 1500 years around Kaaba, the most revered Islamic sites, ostensibly to allow for 17 million pilgrims each year from 2025.

These include the birth place of our most beloved and respected Prophet, the house of his first wife Khadija, the Bir e Tuwa well where the Prophet spent one night, the 500 old stone columns and vault within the Haram al Sharif, ornate with calligraphy from the Ottoman era. All will be thing of the past in a short time.

In their places there will be rising Big Ben clock, row after row of grand luxurious hotels and hideous steel and concrete structures. It is as if, Kaaba is today's Disney World or picnic spot for the visitors, bereft of its past spirituality,primacy in Muslim psyche and its its historicity.

This means after 50 years people will question the veracity of our Prophet's birthplace being Mecca or he ever lived there. Imagine gutting down the Mosque Ibrahimi in Jerusalem or the Dome of Rock to make room for visitors. What a travesty of logic! There would have been a commotion if that was caused by the Israelis, yet the Muslim world is silent when the same indignity is perpetrated by the so called guardian of the two holy mosques. Why do they have to allow 17 millions to throng here each year, when they can simply stop the locals crowding there each year, and allowing the deserving ones from far-away land? Why do they think, it is necessary to ever expand the facility? Is it ordained by the Quran?

These self appointed guardians show no respect, no relevance nor dignity to our Prophet's heritage or common Muslim's voice. These acts of cultural aggression is propitiated by sheer monetary greed for the prized real estate around Kaaba to make more money, as if they don't have enough already. Many of these self-serving realtors and investors are linked with and backed by, the ruling family.
Sadly, the clerics on Saudi payroll are drumming support for their "elegant" plan. Do these clerics believe that Islam is all about bowing down toward the Kaaba and articulating few rituals? How much of Muslim's belief is rooted in his heart directly linked to the Prophet, felt and relived, every time some one visits these historical sites?
Pragmatically speaking, the new vision of luxury will only serve to take away the hardship, tenacity and the resulting inherent connection with Allah and his messenger and be supplanted with a jet-away fun place for many. The once transformative experience at Kaaba will be a refreshing tea party for the rich and famous. The decision makers in the Saudi Government are playing in the hands of those hell-bent to destroy Islam, covertly.
It is one thing for the Saudi Government to build an indigenous version of Disney Land elsewhere within the kingdom for fun, it is entirely another to defecate the holiest of historical sites in their grandiose money grabbing scheme.
Say NO to cultural vandalism and stop destroying all historical sites around Kaaba.