Stop deratizaciji i trovanjima - mačke našeg grada su dovoljne
257
people have signed this petition.
Add your name now!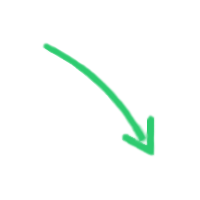 257

people

have signed.

Add your voice!
Maxine K.
signed just now
Adam B.
signed just now
Zašto trovati životinje i okoliš kad se priroda za sve već pobrinula. Ugledajmo se na europske gradove poput Varšave, Istambula... Na države poput Turske, Cipra, Grčke, Poljske, koje su novce za silne otrove i deratizacije uložile u svoje ulične mačke koje su uspješnije u kontroli populacije zmija, insekata, miševa i drugih glodavaca od bilo kojih otrova. Tražimo od grada to isto. Ako mačke mogu kontrolirati štakore i druge glodavce u jednom velegradu kakav je Varšava, onda to mogu i u Dubrovniku! Ova fotografija je iz Istambula. Iz grada u kojem će vam svaki taksista, kad ga upitate nešto zapanjeni brojem mačaka na ulici reći: "Ovdje vam je bolje udariti policajca nego mačku. Daleko bolje će te proći". Zar smo mi toliko civilizacijski daleko od Turske?
-------------------------------------------------------------------------------------------------------------------------------
Why is it necessary to poison animals and the natural environment when nature has already taken care of everything? Let's look at European cities like Warsaw, Istanbul ... Countries like Turkey, Cyprus, Greece, Poland, which have redirected the funds they had set aside for the rodent control, and instead invested it in care and help for their street cats. Those cats are more safe and successful option in controlling the population of snakes, insects, mice and other rodents, then any poison. We ask the city authorities to do the same. If cats can control rats and other rodents in a metropolis like Warsaw, then they can do the same in Dubrovnik! This photo is from Istanbul. From a city where every taxi driver, when you ask him something, stunned by the number of cats on the street will tell you, "It's better for you to hit a cop here than a cat. You'll get a milder penalty for that." Are we that far from Turkey in terms of civilization?