Stop DELAWARE COUNTY COUNCIL from moving forward with the REFUGEE RESETTLEMENT PROGRAM
2208
signers.
Add your name now!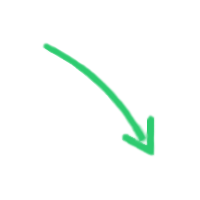 2208

signers.

Almost there!

Add your voice!
Maxine K.
signed just now
Adam B.
signed just now
Please sign the petition to Stop Delaware county council from moving forward with the REFUGEE RESETTLEMENT PROGRAM. RRP We the citizens have a right to be heard. We the citizens have concerns that have not been considered. We the tax payers have questions and concerns that should be addressed prior to moving forward. Examples being, where to house these refugees, the cost of relocation,education,
our schools are already over crowded,and our taxes are high enough,will they go up to support their education. Will this RRP dip into the funds available for our county residents. Will funding for the uninsured, the needy, the homeless, our Vets ,special need children ,be affected. Concerns we have not had the opportunity to ask.
Sending this letter accepting the RRP has opened our door to a mass entrance of refugees into our county, without support and or true understanding of the burden it will have to the residents in Delaware County. We have a right to know. How long before we turn into a sanctuary county without our knowledge. Protecting illegals, disrespecting law enforcement hiding illegals from ICE,protecting those committing crimes. How long before Philly is here. For three months this executive order has been in place,a bit odd its pushed thru 20th on the agenda and voted on 2 days after the swearing in of a all democratic council. Once the executive order was in place to require the county to forward a letter to be a part of this,(in 90 days). So Now at the 11th hour and new council it's on a agenda and voted on.
We the citizens SHOULD OF BEEN INCLUDED in the option.
Sign this petition let's put a stop to this. Protect our county. Protect our residents. Protect the funds for the citizens, families, children and our Vets in our county!
Hold our council members responsible and accountable to we the constiuates of DELAWARE COUNTY!