Stop Cuts To VIA Rail Canada! - Arrêtez coupures à VIA Rail Canada!
883
people have signed this petition.
Add your name now!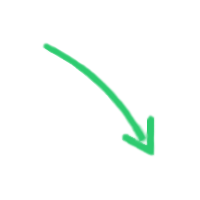 883

people

have signed.

Add your voice!
Maxine K.
signed just now
Adam B.
signed just now
Over the past few weeks, there have been several media articles circulating rumors of possible cuts to VIA Rail Canada Nation wide. Passenger train travel has been present for well over a century and is a valuable part to communities across the country. Currently, VIA operates in the west three days a week as does the service from Gaspe to Montreal. The service between Halifax and Montreal runs six days per week. The rumor states that service would be cut down to two days in the west and three days per week in the east. Lastly, leaving Gaspe with no service at all.
The CEO for VIA Rail Canada is not denying nor confirming the rumor but he is quoted as saying, "When we are ready we will make the announcement." Which leads me and many others to read between the lines.
If these rumors have made it to the media, they came from somewhere and no one has stepped up to deny or provide any valid information on this important issue.
Many people rely on this essential service across the country, from rural communities to big cities. It is essential to our economy and an attraction to people from all over the world who come to experience traveling the rails from coast to coast. Our economy is in poor condition as it stands and we cannot afford more job cuts. Train travel is also the most environmentally friendly means of transportation.
The Government and VIA Rail Canada as a company should be making every effort to further improve service across the country, not diminish it.
I am asking every Canadian citizen and beyond to realize the importance of train travel and what it means to our country. Take the time to sign this petition. Share it with your Family, Friends and Co-workers. As it currently stands, this still remains a rumor but because no one has stood up to defend it I am standing up for something I feel very passionately about. I will not stand by and wait for it to happen. I know that our voices can be heard and we have the power to make a difference.
--------------------------------------------------------------------------------------------
Au cours de ces dernières semaines, il y a eu plusieurs articles multimédias publiant des rumeurs à propos de coupures possibles sur les service de train à VIA Rail Canada. Le voyage en train a été présent pour au moins un siècle pour les passager et ce service est une partie valable entre les communautés à travers le pays. Le service Ferroviaire VIA fonctionne actuellement trois jours par semaine dans l'Ouest ainsi que le service entre Gaspe et Montréal. Le service entre Halifax et Montréal court six jours par semaine. La rumeur déclare que ce service serait abattu à deux jours dans l'Ouest et trois jours par semaine dans l'Est laissant Gaspe avec aucun service.

Le PDG pour service Ferroviaire VIA Canada ne nie pas et ne confirme rien concernant les rumeurs mais il est cité « Quand nous seront prêts, nous ferons l'annoncecement », ce qui nous mène à lire entre les lignes.

Si ces rumeurs ont fait les médias, elles sont venus de quelque part et personne ne prend aucunes marches pour nier ou fournir des informations valides sur ce problème important.
Beaucoup de personnes, des communautés rurales aux grandes villes, comptent sur ce service essentiel à travers le pays. Ce service est essentiel à notre économie et est une attraction aux gens de partout dans le monde qui aime voyager. Notre économie est dans une condition pauvre et nous ne pouvons pas permettre plus de coupures. Le voyage en train est aussi un des moyens de transport les plus écologiques.

Le Gouvernement et VIA Canada, étant une entreprise, devrait faire plus d'efforts pour améliorer le service à travers le pays et non le diminuer.

Je demande à chaque citoyens Canadiens de prendre compte de l'importance du service ferroviaire et de ce qu'il signifie à notre pays. Il est important de prendre le temps de signer cette pétition et de partager avec votre Famille, vos Amis et vos Collègues. Ce n'est encore qu'une rumeur mais parce que personne ne s'est levé pour la défendre, j'ai pris l'action de défendre une situation à laquelle je crois sincerement. Je n'attendrais pas que ces coupures arrivent sans rien faire et j'espère que nos voix seront entendues. Nous avons le pouvoir pour faire une différence.
Links