Stop the promotion of a Nazi death squad member as a Latvian national hero
481
people have signed this petition.
Add your name now!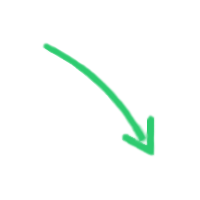 481

people

have signed.

Add your voice!
Maxine K.
signed just now
Adam B.
signed just now
Stop the promotion of a Nazi death squad member as a Latvian national hero
"Herberts Cukurs ir the most famous Latvian in the world. He gained his fame with his selfless and audacious flight from Riga to Gambia in 1933-1934, in a single-engine plane that he built with his own hands. Because of this heroic deed, the press all around the world wrote about Herberts Cukurs, while at home he became a national hero."
This is the annotation to the musical titled "Cukurs. Herberts Cukurs" that is about to premiere in Latvia on the 11th of October, 2014. What it neglects to mention is that Herberts Cukurs (1900-1965) was also a prominent Nazi collaborator. In 1941, Cukurs volunteered to join the infamous Arajs Kommando (Arāja komanda, Sonderkommando Arajs), a Nazi death squad responsible for killing more than 26 thousand Latvian and other Jews, as well as other civilians, during World War Two [1]. Cukurs' personal participation or at least presence at various Nazi massacres is frequently mentioned by Holocaust survivors, including the mass killing of some 25 thousand prisoners of Riga Ghetto in November-December 1941. After the Nazi defeat, Cukurs fled to South America, where he was assassinated by Israeli agents.

The musical is not the first attempt to show Herberts Cukurs as a hero and a victim. In 2004, a far right group has published a post envelope with Cukurs' portrait. In 2010-2011 a controversial book on him was published, and a demand was made to reinter his remains at the Brethren Cemetery in Riga (a national Pantheon) based on fact, that Cukurs has fought in Latvia's Independence War of 1918-1920. On these occasions the Latvian Foreign Ministry denounced that act, and historians voiced their criticism [2]. Yet this time, almost no condemnation - either by Latvian officials or by prominent public figures - is heard. This is in spite of the fact that the musical is clearly aiming to present Cukurs in a heroic light to a wide audience.

We turn to the international public to join us in expressing our outrage at this attempt to present a member of a death squad as a national hero.
We call on the Latvian government to condemn the showing of this musical.
We call on the governments of foreign states to ensure that Nazi atrocities and the individuals who participated in them are not forgotten or whitewashed.
We strongly believe that the silent consent to the heroisation of a Nazi collaborator and mass murderer is horrible and shameful, and that raising one's voice against it is the responsibility of every decent person.
Felix Polianski, Olga Procevska, Boris Ginzburg, Marija Assereckova
October 9, 2014, Riga, Latvia
For further information, please, contact Olga Procevska
olga.procevska@gmail.com, +37126377057
[1] See the Symposium of the Commission of the Historians of Latvia. Volume 23: Problems Of The Holocaust Research In Latvia. The Holocaust Studies in Latvia in 2006–2007 and Proceedings of an International Conference 6–7 November 2007, Riga. Page 26.
[2] "Latvia's Minister of Foreign Affairs condemns the issuance of postal envelopes dedicated to Herberts Cukurs". Ministry of Foreign Affairs of Latvia: [CL] Nr. 576, 28 September - 5 October 2004. www.mfa.gov.lv/en/news/press-releases/2004/september/29-4/. See also Kārlis Kangeris. "Herberta Cukura pārapbedīšana" http://www.laiks.us/sakumlapa?page=2&gads=2011&b=1&lbu=14189