Stop Crime At University of MN
20
people have signed this petition.
Add your name now!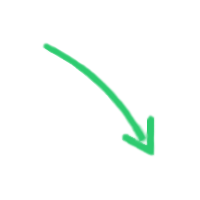 20

people

have signed.

Add your voice!
Maxine K.
signed just now
Adam B.
signed just now
Ideally I would like to stop crime all over Minneapolis. However, I have no sway in Minneapolis because I don't live there. But my son does because he is a student at the University of Minnesota. And in case you did not know, crime is out of control there. To put it in perspective, continue reading.
From 1983 to 1988, I worked as a campus security guard at the University of Minnesota. I worked four 8-hour shifts a week. I carried a police band radio and heard all dispatches from the University Police Department. Remember, this was the early 1980's. Crime was a national issue. Not once in the 5 years I worked as a security guard did I ever hear a dispatch for car-jacking, aggravated assault or shots fired. About the worst thing I ever heard was kids smoking pot, homeless people urinating in public and people stealing bikes. That was it.
Now my son is at The U and I get a text at least once a week from the university informing me of car-jackings, aggravated assaults and shots fired. These crimes are happening right in the middle of Dinkytown and Stadium Village.
I wrote the president of the University and of course she assured me that the campus really cares about the safety of their students. Yeah, right. Since I first contacted the president, my son's friend was robbed and shots were fired just across the street from Folwell Hall. It is little hard to take the University seriously in this matter when they refuse to post the ethnicity of the suspects. They are far more concerned about their political correctness than the safety of the students.
I talked to the person in charge of campus security. I suggested that perhaps the security team could expand their bike patrols into Dinkytown, Stadium Village and the surrounding off-campus housing community. They can't, according to him, because that is the jurisdiction of the city of Minneapolis. Oh yeah. That city of Minneapolis. The one that wants to Defund The Police. The one that has seen a 90% increase in violent crime.
WCCO reported on this very same issue.
https://minnesota.cbslocal.com/2021/07/18/universi...
The University of Minnesota neighborhood is the 6th most dangerous area of Minneapolis.
https://archives.huduser.gov/healthycommunities/in...

I think the people of the Twin Cities need to wake up. Minneapolis & St. Paul are well on their way to becoming the next Chicago or Detroit. That is not hyperbole.
If your kids are students at The U or if you are a parent considering having your child attend The U, I strongly urge you to sign this petition and share it with other parents. Share any stories you may have by posting them in the comments below. Feel free to email me your stories directly at shinanski@gmail.com so I can compile a list of stories to present to the board of regents.
It may finally be time for us adults to take back control of The U. We may have to make tough decisions like pull our kids out of enrollment and send them to other schools. We may have to refuse to pay our children's tuition until something is done. We may have to boycott The U altogether in order to make ourselves heard and force change.
Please sign today and share with your friends.