Stop Corruption in Media
586
people have signed this petition.
Add your name now!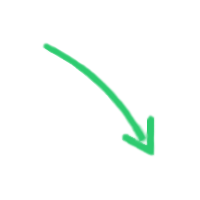 586

people

have signed.

Add your voice!
Maxine K.
signed just now
Adam B.
signed just now
To
 Honourable Chief Justice
Supreme court of India
New  Delhi
Respectful Sir,
Press is the undeclared Fourth Estate of Democracy. Media persons must be above board and as the saying goes, "Caesar's wife shall be above suspicion". 
 But in Karnataka at least, the needle of suspicion is pointing towards journalists as yet another revelation of blackmailing and corruption has seen the light of the day. 
A few reports have been published in National news magazines too. It is claimed, reliably, that about 200 media persons in Bangalore and over 600 media men across the state are collecting Haptha (weekly payment) from politicians amounting to a over a crore and half rupees directly to compromise their reports so as to help them individually. 
 Role of few editors are not ruled out in this scam, because without the support of few editors, it is impossible for journalists to collect hafta.
 Very recently one Prominent editor of a Kannada daily,  deliberately appointed few journalists knowing fully well about their active role in a hafta collections.  It is evident that this huge money is unaccounted for, by both the donor and recipients. It is Money Laundering, at best. Money received is invested in Benami transactions and since journalists are not accountable to disclose their sources of income periodically, get away-with that.Names of few Journalists cropped up in the mining scam report, but no was grilled and neither any investigation was perceived  by concerned authorities for the reasons best known to them. 
The scribes also are given out of turn house sites, vehicles etc. which is evident by the publication under RTI of 'G' Category. Some have got a site by giving false declaration that they do not own any site/house. Some politicians have also paid huge amount of cash to journalists for constructing houses. Further a few of them also establish unholy alliances with public servants like police and revenue officers to collect bribes. In few districts of Karnataka, some journalists are collecting money (bribe)  from police officials to give a rosy picture about them and possibly suppressing facts of Human rights violations, police atrocities, exploitation etc., which is highly dangerous to a civil society and Humanity. 
The annual and out of transfers of public servants is another green pasture for the power broker media persons. They also interfere in the dispensation of justice by asserting of undue pressure on authorities. We, as law abiding citizens and tax payers, wish to put a halt to these corrupt and authoritarian practices of journalists who are tarnishing the image of the noble profession practised by great and honest ideologists like Mahatma Gandhi, Gopalakrishna Gokhale and others. We earnestly demand that a thorough and explicit inquiry be conducted by the intelligence agencies of the Government of India or a judicial probe at the earliest, so as to nip this menace in the bud. We also request you to order for a detailed probe into the alleged involvement of journalists in mining scam along with bribe and extortion issue of journalists in Karnataka.
    Your Highness, The List of names along with other relevant details pertaining to this case has already been sent to your Good offices in New Delhi  and the same has already been submitted before concerned Law enforcement agencies
in New Delhi.
Links