Stop Conflict Minerals
82
people have signed this petition.
Add your name now!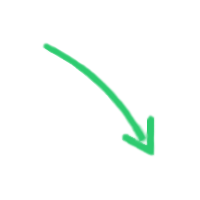 82

people

have signed.

Add your voice!
Maxine K.
signed just now
Adam B.
signed just now
Harwood Union 8th graders recently conducted research on the element Tantalum through various media sources and synthesized and reflected upon the information they discovered.
The students were called to action through this exploration; many of them offered suggestions and possible solutions to the issues surrounding the use of Tantalum in modern society. The following reflection was chosen as an effective introduction to our petition.
"Coltan. It is used to make many modern day technology, including ipods, phones, and televisions. It is made from the element Tantalum, and is quite valuable. It is important for our world, and allows us to create incredible devices. But there is a downside to this precious material. It is funding a horrid civil war that has been raging for three years in the Congo, where Tantalum is mined. Unbeknownst to the many people who own a phone or ipod, they are helping pay for this bloody war.
Rwanda and Uganda are smuggling coltan from the Congo. They then sell it to many companies so they can pay for the fighting. This not only continues the awful bloodshed of the war, but also harms people and animals in the Congo. Rebels of Rwanda and Uganda are illegally killing silverback gorillas found in Congo national park and selling them for their rare meat. People are being forced into labor, and there are multiple civilian murders. This powerful element is creating greatness and evilness in its path.
But there is a way to help prevent this war from continuing any longer. These may be small things, but if many people help, they could make a difference. One thing you can do is try to recycle your old phone. You can give it away, donate it, just don't throw it out. Also, don't buy the newly improved phone each year. It is far less wasteful. You can also spread the word, educate people of this terrible situation.
I think it would be best if people would check the background of the material before they buy it. We should not be funding this war, phone companies should be getting their coltan from safer resources. But with technology improved every second, Tantalum is more in demand than ever.
This war has gone long enough, too many have suffered. This can no longer go ignored. It is time to take a stand. "
The Dodd-Frank Act directed the SEC to require public companies to assess their supply chains for the use tantalum, tin, gold, and tungsten that may benefit violent militia groups in the Congo. In April, the U.S. Appeals Court for the District of Columbia Circuit found a requirement that companies reveal not just their supply chain due diligence, but whether or not their products are "conflict free" was a violation of free speech protections. Source: Compliance Week Jun 2, 2014.
The Dodd-Frank Act has been scuttled by the U.S. Appeals Court letting technology manufacturers off the hook from knowing or disclosing the source of their raw materials, in this case the conflict mineral Coltan.

By signing this petition you are also taking a stand and the names we collect will be sent to major producers of Tantalum products so they will know that we want our technology to be conflict free. Thank you!