Stop Chinese Government's repatriation of North Korean defectors 要求中國政府停止遣返脫北者
76
people have signed this petition.
Add your name now!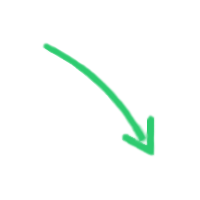 76

people

have signed.

Add your voice!
Maxine K.
signed just now
Adam B.
signed just now
我們要求中國政府停止遣返脫北者!
中國政府對脫北者一直採取逮捕、遣返的政策,堅稱他們並非難民,而是因經濟原因非法入境的人。脫北者如被遣返至北韓,他們將被北韓政府施已以嚴厲的懲罰,包括被送往勞改營、被施已酷刑甚至死刑。南韓從本年2月份開始發起「反對遣返脫北者運動」,並配合國際社會的壓力, 成功逼使中國政府允許5位脫北者在4月前往南韓,但中國政府仍然沒有明確政策處理脫北者問題。在3月,四位協助脫北者的南韓維權人士在中國大連被捕,被控告「危害國家安全」的罪名,至今仍未獲釋。中國政府強制遣返脫北者已違反了1951年『難民公約』。故此,我們要求中國政府基於人道理由,停止遣返脫北者!
We are demanding Chinese Government stop repatriating defectors from North Korea.
Chinese Government has been arresting and repatriating defectors from North Korea, claiming the defectors are not refugees and enter China illegally due to economic reasons. Those who are repatriated to North Korea face severe punishment, including forced labour, torture and execution. A campaign "Objection to Repatriation of North Korea Defectors" was initiated in South Korea this February. With the assistance of pressure from international society, the campaign had successfully urged Chinese Government allowed five North Korea defectors proceeded to South Korea in April. However, Chinese Government does not have appropriate policies to handle this issue. Kim Young-hwan, a senior researcher for the Network for North Korean Democracy and Human Rights, a Seoul-based civic group for North Korean defectors, and three other activists for North Korean human rights have been held on charges of "damaging national security" in China since late March. The four are not yet released.
China's decision of forcefully sending back North Korean refugees to their homeland contradicts its obligations under the 1951 Refugees Convention and its 1967 Protocol. Therefore, based on humanitarian grounds, we demand Chinese Government stops repatriating North Korea defectors!
Links