Stop China's human rights violations
72
people have signed this petition.
Add your name now!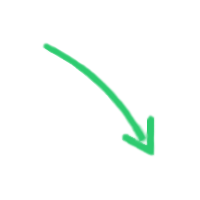 72

people

have signed.

Add your voice!
Maxine K.
signed just now
Adam B.
signed just now
Human rights violations in China have been getting more and more serious over the past few years. One of the most serious violations of international law is the heavy religious persecution. This includes unregistered Christians, Falun Gong practitioners, Muslims and Tibetan Buddhists.
Article 35 of the Constitution of the People's Republic of China claims that: "Citizens of the People's Republic of China enjoy the freedom of speech, of the press, of assembly, of association, of procession and of demonstration", but in reality, any groups that aren't lead by the state are considered as a potential terrorist threat.
Religious, political freedom and freedom of speech is heavily suppressed by the Communist regime. Anyone caught being part of a group that's not approved by the government or saying anything that isn't in favor of the Chinese Communist Party (CCP) is arrested. These thousands and thousands of innocent and courageous Chinese citizens are beaten, tortured and even cut open alive for their organs. A former Chinese policeman under former police chief Wang Lijun, reported to the U.S. that he heard a woman scream in pain when she was undergoing forced organ harvesting, which proves that the victims are killed alive. From 1999 when former Chinese president Jiang Zemin started the 17 year long persecution of Falun Gong, along with other groups such as Christians that joined later; hundreds of thousands of people have been killed for their organs. The CCP mainly harvests the lung, liver, pancreas, cornea, heart and kidney. All of these organs together can be sold from $620,000 to $702,000. China has arrested over 100 human rights lawyers that were fighting for the victims of religious persecution.
China uses its powerful army and large economy to threaten other countries from interfering. They have also used visas and family to silence overseas Chinese people from talking about China's crimes against mankind. In 2015, the winner of the Miss World Canada, Anastasia Lin was declared Persona non grata by the Chinese government for speaking out on China's human rights violations. As a result, she couldn't go to the Miss World finals which were held in China. They also used her father's life to threaten her. But she stayed strong and her reply was "Silence helps no one, fear helps no one, silence would only feed fear" and refused to be complicit. China attempted to destroy 16 year old Taiwanese singer, Chou Tzu-Yu's career by never letting her perform in China. All she did was hold the Taiwan flag. Many countries are forced to comply with China, but as soon as there is evidence of genocide happening, international law prompts all states to use any legal measure at our extent, be it diplomatic, humanitarian, or economic to stop it from happening.
The Chinese regime's crimes have sparked a lot of attention lately and the European Union is launching a global investigation on China. Nearly 210,000 people around the world have demanded the Supreme People's Court of the People's Republic of China to file criminal charges against Jiang Zemin. Chinese embassies have had many protests from various groups including Falun Gong, Christians etc. These issues have been getting so serious that Argentina and Spain have issued an international arrest warrant on Jiang Zemin. Recently, the Chinese customs and police have stopped Falun Gong practitioner, Wang Zhiwen from uniting with his daughter in America and cut up his passport. His daughter has been writing letters to U.S. President Barack Obama, and he has agreed that he'll mention this case to Chinese president, Xi Jingping. During Canadian prime minister, Justin Trudeau's visit to China at the end of August, he will talk about China's human rights issues.