Stop Child Hunger!
22
people have signed this petition.
Add your name now!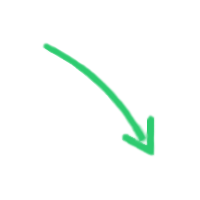 22

people

have signed.

Add your voice!
Maxine K.
signed just now
Adam B.
signed just now
How does one begin to discuss a subject as large as child hunger in the United States? How can we even define the problem? What needs to be accomplished? Ultimately, child hunger needs to end. But you need to start small to get big, and so for now what needs to happen is that everyone has to be aware of child hunger. Every man, woman and child in the United States needs to be told what child hunger is and how widespread and terrible it is. From there, we as a nation can take the next big step towards stopping it.
Child hunger is a painful sensation that many children experience, mostly in the stomach, due to the lack of food in their houses. Children can also be hungry nutritionally. Today, child hunger is off the radar screen of the average American, but has devastating effects. America has forgotten about child hunger, and it has remained a stubborn and persistent issue, getting larger every day. As of today, 16 million children suffer from child hunger in the United States. One in five children in America don't know where or when their next meal will be. In 2008, 8 million children died before they reached five years of age; one third of these deaths from hunger. And yet, the government has cut its spending to help stop child hunger in half. Clearly, there is something wrong with this picture. America needs a solution to this problem, and fast.
It's time for America to take action. This is the United States of America, the richest country in the world, and not one community is hunger-free. We should be ashamed. America's future is at stake- hunger has devastating impacts, and its doing nothing but getting bigger. It's time to change that. It's time to take the first step, and that is raising awareness. 
 The legislation I propose is as such: the government will require manufacturers of packaged goods to use a portion of their packaging (like box tops on cereal) for a code and a message. The message will instruct people on the subject of child hunger, using facts like, "Did you know that 16 million kids in America suffer from child hunger? Go to this website to learn more, and enter in the code below to help stop hunger in your neighborhood." The website itself will have even more information about child hunger, including links to food pantries in their communities where they can donate food. If these codes are entered online enough times, the company is required to donate food to a certified food pantry or organization in the close proximity of the consumers entering the codes. This way, the people see the results of their activism in their own communities, inspiring them to help out. These companies will receive a tax break, which would offset the cost of donating goods. Big companies like General Mills or Pepsi Co, would be the first companies to start this because they are the kind of companies that can put their label on things like cereal boxes, snack bags, or soda cans, food terms that many people pay attention to. For example, if a mother was opening a box of cereal for her kids and noticed the labeling that millions of kids wouldn't be eating that day, and she would feel terrible emotionally, thinking about all the mothers not able to provide their children with the food they need to be healthy, and she would be greatly tempted to help end child hunger.
 Not only will this get the word out to the public about child hunger, it will help put it to an end as well. Companies will have the incentive they need to join the program and everyone is satisfied. So the food pantries will be getting money, meaning that families who need free food can get it and hopefully keep their bellies filled. The companies will have the incentive they need to join in, awareness will be spread, and child hunger will diminish. There is no easy way to end child hunger, but we can't give up, because an entire generation is relying on us. Child hunger can end- starting with awareness. I have set my signature goal as 10,000 because if awareness is to be spread, and child hunger ended, then at least 10,000 people need to know about it. So sign the petition, and let the government know that you want to stop child hunger, and are ready to fight for it. Millions of children's pain can end- starting with you clicking the sign button below.
Links