Stop Censorship: Let Chris Brown into Australia. Don't turn personal bias into a publicity stunt.
26
people have signed this petition.
Add your name now!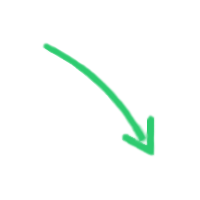 26

people

have signed.

Add your voice!
Maxine K.
signed just now
Adam B.
signed just now
Why are we here? Describing themselves as an independent movement, the company 'GetUp! Action for Australia' has started a petition that fosters scare-mongering amongst the Australian people. This petition is to do with singer Chris Brown and his one week tour of Australia late this year. Citing his 'violent history', this 'movement' expressed that they don't believe Chris Brown is welcome in Australia. They believe by allowing him into Australia that we encourage a culture of domestic violence; where Australian's say 'get over it' to victims of domestic abuse and their families. This petition has gained traction with the Australian government, with the Immigration Minister Peter Dutton considering Chris' VISA application 'very, very seriously'.
First, some background...
In 2009 Chris Brown pleaded guilty to felony assault of his then girlfriend and fellow singer, Rihanna. Chris was sentenced to five years probation, one year of domestic violence counselling, six months of community service and ordered to stay away from Rihanna for five years. In March 2015 the case was closed by a U.S. judge, with Chris having met all conditions of the sentence imposed on him. He stated he had experienced domestic violence in his household as a child and while in rehab he was diagnosed as bipolar. Since the attack Rihanna has mended bridges with Chris Brown, with them collaborating on multiple songs and spending time together.
Why should we care? This campaign is an attack on censorship, turning personal bias into a social problem. It doesn't matter if you like his music or not, this is an attack on freedom of expression.
Chris Brown has ENTERED AUSTRALIA after being charged for the assault before, this was in 2011 with no media attention (he toured for just over a week). Could this scare campaign be a way for 'GetUp!' to gain traction in the media, as this issue came up within days of the government announcing ground-breaking domestic violence funding. This company claims to advocate for domestic violence victims; Chris Brown's mother was subject to domestic violence from a partner of hers, and Chris himself a witness to this when he was a child. Is he not a victim? He has served his time, he already has to live with an emotional life-sentence for what he has done and what he has witnessed when he was a child. He was also diagnosed with bipolar whilst in rehab, should we hold this against him too? I suppose not considering mental health is one of the biggest issues facing our health systems today.
What has been marketed as a campaign to protect victims is really a publicity stunt. It's an attack on censorship. His music and performances do not attack women and there has been no instance in Australia where he has harmed a fan. He has female fans for a reason and they aren't afraid of him. He is a man beyond his mistakes, he's not a monster just a human being. Music is his life and his career, if we take away this RIGHT TO EXPRESSION we lose our society. What makes the world great is that people can express themselves regardless of others and their personal hate and distain.
Domestic violence has gained traction in the past year with more reported cases of domestic violence reaching mainstream news networks. Chris Brown is not to blame for the actions of Australian men in 2015. Teaching our society to treat women and men with respect, and not resort to violence is OUR responsibility. It is not the responsibility of an American singer. He's coming to Australia for one week to perform for his fans; some of which have followed him since he was 16. He's a person who is capable of growth and has not reoffended.
We should in no way support domestic abuse. We should however support personal growth, second chances, freedom of expression, tolerance and personal growth. Do not punish his fans who love him for his music and creativity.
I ask you to sign this petition regardless of whether you listen to his music or not.
I care and you should too because this is an attack on our right as the Australian public to 'like what we want to like' and make our own decisions. Don't tell us what we can and can't listen to. Stop the publicity stunts.