Stop Censoring Australians on Social Media
3279
people have signed this petition.
Add your name now!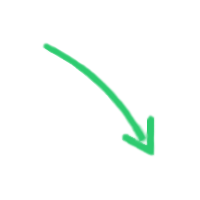 3279

people

have signed.

Add your voice!
Maxine K.
signed just now
Adam B.
signed just now
The Australia I grew up in offered its citizens two fundamental freedoms that if you had the courage to use gifted you a third and precious freedom. The first two were Freedom of Choice and Freedom of Speech. Exercised, these two parents gave you the Freedom to be Yourself, which created diversity, and in a democracy diversity is what gives its culture its beauty and strength.
People who are free are free to dream and chase their dreams, and history shows us that countries where the people are free to do this, are known as lucky countries. They are symbols of hope for the world.
These fundamental freedoms are the reason so many asylum seekers risk their and their children's lives trying to reach here.
These freedoms used to be so coveted that in every town and suburb across the country there are shrines to those who fought and died defending these liberties.
I believe allowing people to speak freely is healthy for the community. It prevents the build up of unhealthy tensions that censorship cultivates. Rigorous civil debate is far better at repairing social problems and bridging divides than forced silence. Australians used to be famous for disagreeing and still being the one people.
Also, from an economic perspective our country became prosperous through fostering critical thinking, and we can't critically think unless we can speak freely.
Currently though it is very easy to be censored by going against, what the social media platforms state are our "community standards". But I don't recall the community discussion we had where we, as Australians defined our standards. Nor do I remember signing an agreement that another country could police them.
Instead, I believe that these social media companies should respect our values, and rights.
So I know it is difficult to have this discussion now, but in reality, now is the time we must have it.
I urge you to sign and share this petition. I know they will ignore it, but every single signature will allow the world to see that the majority of Australians don't want to to be gagged.
Please sign and share
~Michael Gray Griffith
~Cafe Locked Out
Endorsed by John Larter
" The eradication of free speech, is the domain of despots. When free speech is muted unchecked, it is only a matter of time before all other freedoms fall."
~Michael O'Neill
"Free speech leads to freedom of thought; which leads to the freedom to choose. Choice is our first and final freedom and can never be surrendered unless we choose to surrender our very souls."

~William Bay