Stop Bioreactor Project Save German Mills Park
115
signers.
Add your name now!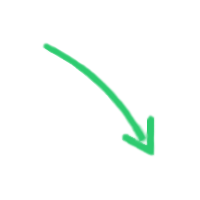 115

signers.

Almost there!

Add your voice!
Maxine K.
signed just now
Adam B.
signed just now
To the Mayor, Deputy Mayor, Markham Council, Regional Councilors, Regional Councilor Joe Li, Ward 2 Councillor Howard Shore, Ward 1 Councilor Valerie Burke, Ward 8 Councillor Alex Chiu and Ward 6 Councillor Alan Ho
The Town of Markham is considering installing an experimental technology, an Aerobic Bioreactor System, in German Mills Settlers Park in a close proximity (125 metres) to the residential houses, which will have negative consequences on the park, creek, plants, wildlife, park users, and area residents.
Among major concerns of this project are:
- air contamination caused by drilling the landfill wastes and emission of toxic landfill gases containing hazardous and carcinogenic air pollutants;

- extreme temperatures up to 70°C killing plants and wild life habitat (deer and coyotes, birds including endangered bobolink);

- increased risk of fires and hot spots (reported by EPA as one of the major safety concerns of aerobic process);

- excessive moisture as a breeding ground for mosquitos transmitting Western Nile, heartworm and other diseases;

- industrial noise pollution of the quiet recreational natural park area in close proximity to the residential houses;

- surface seeps, physical instability of waste mass due to increased moisture and accelerated waste decomposition;

- increased odour pollution caused by landfill waste drilling and rapid waste decomposition;

- destruction of the unique conservation green natural area enjoyed by Markham and GTA residents by turning it into barren landscape with an industrial worksite including noise from fans, blowers, construction, dirt, odour; an eye-sore with fences, industrial buildings, and monitors. 
All and any of these environmental, safety and human health threats make this project absolutely unacceptable option for the densely populated residential community and the unique natural environment park.
We, the undersigned residents of the communities adjacent to the German Mills Settlers' Park, residents of the Town of Markham, GTA and other people concerned with protection of wildlife and rights of the community members for safe and healthy life, as well as rights of the park visitors to enjoy natural habitat of the German Mills Settlers Park are requesting the Town of Markham to ABANDON plans of implementing the proposed project of Using Aerobic Technology for the Former Sabiston Landfill Site and any related project in the German Mills Settlers Park.
Acknowledging that this proposal was already presented in 2006 and was turned down by the community, we request to stop any further efforts to push this experiment in the middle of residential area surrounding the Park.
We call for protection of this unique green space as well as health and safety of the residents and expect from the Town of Markham responsible policy which will make sure that such an experiment can only be conducted in a non-residential area and never in the place such as German Mills Settlers Park!

********************************************************
Please note: after you signed the petition, iPetitions may ask you for a donation. This voluntary donation is requested by and will go to iPetitions only (the provider of electronic petition services) and in no way is connected with the initiators of this Petition. iPetitions does not endorse nor support our cause. You can decide not to donate and just skip the donation screen. 
Links