Stop Biased Reporting
14
people have signed this petition.
Add your name now!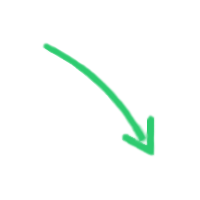 14

people

have signed.

Add your voice!
Maxine K.
signed just now
Adam B.
signed just now
Petition to Stop Biased News Reporting  (to be sent to major news outlets)
Real democracy cannot exist without honest and accurate reporting of events. The reporting on May 1st of the Occupy events was a prime example of this biased reporting. Rather than honestly reporting on the actual events, interviewing reliable and respected spokespeople of the movement, and showing videos or actual events, the news media chose to portray protesters as violent, inarticulate, and unfocused.  In addition, there was no reporting on the reasons why the Occupy Movement started and continues.
We demand the media do the following:
1.     Focus  news reporting on the majority of individuals protesting peacefully, rather than on a small, militant group of crazed individuals. The Occupy movement is a peaceful one. Militant infiltrators masquerading as Occupy movement participants do not represent the vast majority of participants in the movement. There are people from all walks of life, of all ages and races, of all socioeconomic levels and levels of education. Grandparents, children, students, workers, and average people are tired of large corporations robbing them of their pensions, education, and opportunities for democratic participation. The 99% is most of us, and we all deserve fair representation.
2.     Interview articulate, intelligent spokespeople of the Occupy movement, rather than using small, militant groups to represent the movement. Rather than interviewing police chiefs and mayors to interpret the movement, allow articulate spokespeople to communicate their cause.
3.     Report on the event as it's occurring, not hours later after the thousands of protesters have already left the scene. This does not give viewers the opportunity to see the actual event. We demand live coverage of newsworthy events. Showing a small crowd still gathered hours after a protest is not news-worthy, and paints an inaccurate picture of the event.
4.     Report on ALEC, the Koch brothers and the companies and candidates that support them, and let people know why their country is becoming unrecognizable and democracy is disappearing. Report on how minority voters are being disenfranchised and stand your ground laws are now so prevalent. Report on how the Community College System, along with the 3 other sectors of public education, is being undermined and privatized.  All sectors of public education are suffering from the unequal distribution of wealth that erodes funding for education and other human services--also by the absurd priorities of spending billions of taxpayer dollars on wars and occupation and maintaining U.S. military bases around the world at a time when public education is facing drastic, unprecedented cuts.
 
Please sign your name if you agree with the statements above.