Stop bestgore
138
people have signed this petition.
Add your name now!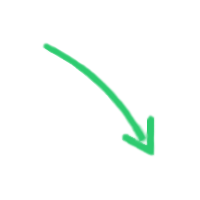 138

people

have signed.

Add your voice!
Maxine K.
signed just now
Adam B.
signed just now
Bestgore, a website that posts rape, murder, abuse, ect. A website that should be stopped and shut down for good. I know I am not the only one when I say that this website should not be legal. I am starting an online petition to try to stop the website because,
1. If murder, rape, abuse, sexual assult and torture are illegal than why isn't it illegal to post it.
2. Even though it has a warning that the videos shouldn't be veiwed by people who are under 18 it doesn't stop a child or a teenager from accessing them.
3. Even though it is not illegal to be a bystander in some places you can get in trouble for not helping someone when they need help (like filming a rape, murder or sexual abuse) here are a few examples:
- Quebec operates a civil law system, based in part on the Napoleonic Code, and the principle of duty to rescue does apply.[34] Similarly, in France anyone who fails to render assistance to a person in danger will be found liable before French Courts (civil and criminal liability). The penalty for this offence in criminal courts is imprisonment and a fine (under article 223–6 of the Criminal Code)
- California has a law that makes it a misdemeanor for anyone not to report a witnessed crime against a child under 14
4. Watching violent videos makes us act in a violent manner,
eg: a lot of the most famous murders or criminals become violent because of their childhood or past that is a fact. They have either been the victim of physical, emotional abuse or have witnessed it. 15 million people view this website, i'm not saying that 15 million people are going to become murders or criminals but they do have a much higher chance of becoming violent if they watch this and if they do enjoy watching this they proably already are violent.
5. Last but not least, people who watch the videos on this site are doing it for entertainment, we are teaching our new society that rape, murder and abuse are a joking matter and that it's okay for it to happen and be filmed like it is.
Do we really want our children growing up in a world thinking it's okay to to watch and commit violent crimes like these?
Links