Stop Battery Farming In Britain
55
people have signed this petition.
Add your name now!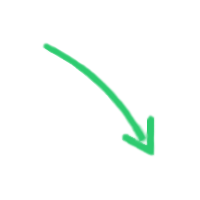 55

people

have signed.

Add your voice!
Maxine K.
signed just now
Adam B.
signed just now
Nature & Ecosystem Association
Stop Battery Farming In Britain For Good
We, the undersigned demand that all acts of Battery or Factory Farming be illegalised in Great Britain, by Battery Farming we, the undersigned mean the form of farming livestock in the way mentioned below under the name of Battery Farming.
Battery farming is a major breach of animal rights and it is still commencing in Britain despite previous plans.
Battery Farming is basically extreme farming. This might make it sound like there is no problem but there is. Imagine a farm with 10 hens free in a patch of land. Now imagine that same patch of land but with about 100 chickens in a barn who have never seen day light and are kept in cages where they can hardy move, let alone flap their wings. This is battery farming. Recently awareness in battery farming has gone up and lots of the main British supermarkets have got rid of battery like Sainsbury's however others like Tesco's and Asda are still keeping it in order to make a little bit more money for the shareholders. They products are occasionally cheaper however is that truly a reason for humans to exploit their power as dominant species by destroying animal welfare? Where they spend their life perched on chicken wire in darkness surrounded by loads of others, with their beaks cut off to save space? Living in a place where around 80% die of improper faeces clearance? All that just so you can get a chicken for £1 less (if that)? If you think it is then you should not sign this petition however kind people who have an empathy for animals will sign. Awareness is growing and the government are finally beginning to do minimal things about it. In January 2012 battery farming changed to the very slightly larger "enriched" cage sizes by the EU however this has hardly worked as many battery farmers are complaining and being let off or excused. Even if it did work it would not sort out the problems, just reduce them by a tiny amount. What we need is for battery farming to be stopped fully in Britain, and stop means stop.
Please, you can help make this happen by signing our online petition. Please sign now.
We agree that battery farming in Britain should be fully stopped. That factory/battery farming should be banned fully so that no one in Great Britain is permitted to farm battery products. We believe that battery farming cage sizes should not be "enriched" or any more minor changes, but that a proper law should be made banning all battery farming fully.
Links