Stop Ayersworth Glen CDD Board - Wasteful Fees
155
signers.
Add your name now!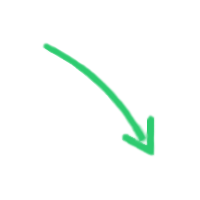 155

signers.

Almost there!

Add your voice!
Maxine K.
signed just now
Adam B.
signed just now
During the Fiscal Year of 2017 we had an allotted budget of $12,000 which remains the same for Fiscal Year 2018 with a cap of $2,400 per member. Florida law states that each member may receive an amount not to exceed $200 per meeting not to exceed $4,800 per year. That means that our members can and should accept less as they do not do any work besides sitting in the clubhouse and casting votes at his or her personal preference.
Please note that if said member holds an emergency key to the clubhouse they are paid an additional $250 per month.
*Currently, two CDD Board members possess a key to the clubhouse
In the month of August our CDD board members frivolously waste monies by holding three separate meetings: 09 August 2017, 15 August 2017, and 23 August 2017. Ironically, the meeting on 09 August 2017 was cancelled due to lack of electricity which was the same day the clubhouse had a scheduled power outage for the afternoon. Absolutely, no business was conducted on the 09 August meeting. However, based on Florida Law the meeting was called to order and four out of five CDD Board members were paid which totaled $800 for them to not perform in any function. One board member stated they would not get paid for the meeting. However, each of the board members in attendance did receive a payment. Subsequently, the CDD Board called for an emergency meeting to address the current state of the pool on 15 August 2017 because they felt they could not wait another seven days for the scheduled meeting that would take place on 23 August 2017. I highly doubt waiting another seven days would have effected the outcome of the pool.
Please keep in mind the pool has not fully functioned since 08 June 2017.
The emergency meeting cost us another $800 dollars to hire Pinch-A-Penny who guaranteed a 10 day turnaround. Presently, the pool is not available. The final meeting took place on 23 August 2017 which put another $800 dollars into four CDD Board members pockets to discuss business that should have been the only meeting to take place in the month of August.
The month of August cost us $2,400 dollars and we have nothing to show for it as we enter into October. Also, during that month of August we gave a total of $500 to two members to hold a key to the clubhouse for "emergencies".
As of 31 August 2017 we have paid $10,400 to the CDD Board.
If, each CDD Board member is sincere in his or her position and want to better the community, as they are residents themselves, they should not get paid $200-$450 each month to say "I" or "Oppose." Our hired management company completes all budgetary proposals, solicitation of vendor, newspaper publications, payment to vendors, etc. Paying residents $10,400 to sit at the clubhouse once a month is gross mismanagement of funds as they are NOT performing any work. Residents who sit on the CDD Board should only be paid $25 dollars not $200 as fair compensation for volunteering to be elected into that position to confirm or deny any vendors and/or payments.
Also, I propose that if they choose to hold a key to the clubhouse it should be done for free. Why do we need to pay a person to hold a key to the clubhouse? We have an alarm system along with security guards and cameras to ensure the building is secure in the total of $19,500. Furthermore, we now have a full-time employee at the clubhouse that receives an annual salary in the amount of $45,000.
Let's reallocate the wasted money to the betterment of the community to include enhanced amenities. This decrease will net our community $10,500. I implore each resident to sign this petition. Our voices need to be heard. The true betterment of this community starts with the CDD Board and this asinine fee we are paying them to do absolutely nothing needs to grossly decrease.