APPLE + BEATS: Apple should cut all ties and run! Help stop it and sign.
8
people have signed this petition.
Add your name now!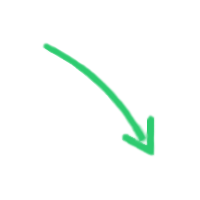 8

people

have signed.

Add your voice!
Maxine K.
signed just now
Adam B.
signed just now
The market has clearly communicated that it doesn't like the idea of a Beats deal with Apple. However, most naysayers and the media have struggled to properly articulate the reasoning for the bearish sentiment.

This is how it should be communicated:

- Beats should be viewed as a fashion company, as they offer very little value-add from a technology perspective. Beats main market are teenagers who currently view the earphones as a "cool" fashion statement. This is the root of the concern, as we all know that fashion statements quickly become "uncool" due to overexposure, boredom, or something more "cool" coming onto the market. It would be fair to say that the best days of the Beats "coolness" are behind it, and the sunset looms as they may soon become "un-cool". Paying $3.2 billion for a company that will probably fade away into "un-coolness" soon is probably not a wise acquisition. One cannot buy long term "coolness", as it must be created or earned.
- Apple could relatively easily create a superior headphone product at a fraction of the cost of the Beats acquisition, and Apple products are still very much "cool" and in fashion
- Apple could improve its streaming service for a fraction of the cost of this deal, and Apple subscriptions and profitability would remain leaps and bounds ahead of the Beats service.


On balance, very poor judgement at the top of Apple if this deal actually goes through.
http://www.forbes.com/sites/gordonkelly/2014/05/09/why-apple-has-lost-the-plot-with-3-2-billion-purchase-of-beats-by-dre/?utm_source=feedblitz&utm_medium=FeedBlitzEmail&utm_content=395530&utm_campaign=0
http://blogs.wsj.com/corporate-intelligence/2014/05/09/apple-spend-3-billion-on-beats-lose-5-billion-in-market-cap/?mod=yahoo_hs
http://seekingalpha.com/article/2206943-apple-would-find-it-difficult-to-integrate-beats-electronics
http://www.businessinsider.com/apple-beats-rationale-2014-5
http://www.hypebot.com/hypebot/2014/05/apple-in-talks-to-buy-beats-electronics-32-billion-said-to-be-mostly-for-headphone-business.html
http://www.digitalmusicnews.com/permalink/2014/05/09/7reasonswhyapplebuyingbeatsisbadidea