Stop Animal Testing!
103
people have signed this petition.
Add your name now!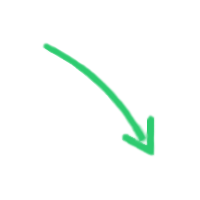 103

people

have signed.

Add your voice!
Maxine K.
signed just now
Adam B.
signed just now
Animal testing has become a really big problem in the cosmetics industry. Some of the biggest brands use animal testing. But, do you really know how bad it is? It affects the environment, persecutes the animals, and it goes on secretly without consumers knowing. Let me also explain a little about what animal testing is. Animal testing is starting to grow and grow, and no one is doing anything about it! We need to stop while we can.
Animal testing is when we test products like shampoo, window cleaners, and even food on animals. Animal testing is so bad, and for 3 main things. Bad for us, animals and the environment. It still affects many more things in the process.
Animal testing affects the environment because people inject toxic chemicals into the animal's body. Then, the toxins release, and toxins is another word for fossil fuels. We all know how bad fossil fuels are, even if we still use them often. It pollutes the environment and harms everything, including us.
Animal testing persecutes animals because when we put chemicals into their bodies, it hurts them, and then we leave them in cages to suffer. What put's them through even more pain and torture, is that we keep them alive until their very last breath, and then just let them die. It must be horrible to live for so long, and your whole life has been painful.
Finally, animal testing goes on secretly without us knowing. Business is hard. Sometimes it takes sacrifices, like LIES. If you go to the shopping mall, then you will notice things on the bottle like. Great for the environment, or cruelty - free. But these things, are mostly lies. Some companies are actually these things, but not very common, because in 2019, people mostly care about how it looks, not what happened while making and testing the product.
If you sign this petition, you will be helping me get to 1,000 signatures, which I will send to some of the biggest companies in animal testing, and convince them to stop animal testing. If you are against animal testing, please sign this petition!