Stop allowing immigrants into Canada
10
people have signed this petition.
Add your name now!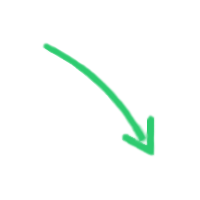 10

people

have signed.

Add your voice!
Maxine K.
signed just now
Adam B.
signed just now
We the Canadians citizens, ask the Government to initiate a referendum on popular initiative on our immigration policies. (INCLUDING THE ABANDONMENT OF ADMISSION OF SYRIAN REFUGEES 25,000 most likely infiltrated by EI)

I recall that the first priority of the Government of Canada is to protect Canada and to ensure the safety of Canadians at home and abroad. In other words, this is to protect the physical security of Canadians, Canadian values and Canadian institutions.

Islamic immigration is a major danger for our country:
First, it is a danger to our national identity. Millions of people have arrived in a few decades without sharing with us our culture, our values, our customs. And often without the smallest desire to adopt and integrate.
It is also a financial risk, especially for our social protection system.
It is now more than ever a safety hazard since they carry diseases.
Finally, it is a threat to perfectly integrated immigrants and who risk an unfortunate amalgam.
We therefore urge to organize a referendum as soon as possible on immigration with four questions:

Should reserve obtaining citizenship to children of Canadians and in exceptional cases to deserving foreigners (Christians and French speakers) who have proven their commitment to Canada.
Should reserve social assistance exclusively to Canadian citizens, especially our elderly.
Should especially close our borders to foreigners from Arab countries.
Should we prohibit the practice of Islam. The situation becomes more worrying each day. The five reforms indicated by these questions would actually stop immigration and therefore to focus seriously on the integration of immigrants already in our soil. And they would cost nothing; Instead, they allow substantial savings.
Canadian Citizens, we would like to remind the Government of Canada that the first priority of government is to protect Canada and the safety of Canadians at home, to protect the physical security of Canadians, Canadian values.
I count on the determination of your government to defend Canada and Canadians to prepare as soon as this indispensable referendum.
The Canadian government needs to prevent immigrants from entering the country immediately! We MUST close all borders, and prevent more immigrants from entering our great nation.

Remember! Muslim immigrants are taking all our benefits, costing the government billions.

Many of them are trying to change Canada into a Muslim country! If you don't believe me, go to Montreal and you'll notice everyone speaks arabic. Not a single French speaker.

If don't put our foot down, then Justin Trudeau may take in millions of more Syrian immigrants by 2025. There is footage of foreigners desecrating WWII soldiers' graves and refusing to wear poppies, which is a huge disrespect to us.

Sign this petition to show the government what they need to do!

Nicolle Alexander - Contact the author of the petition
Sign this Petition
By signing, I authorize Nicolle Alexander to hand over the information I provide on this form to those who have power on this issue.
OR
Show your signature publicly
Yes or No
Email me whenever there's an update about this petition
Yes or No
I am at least 16 years old and accept the Privacy Policy.
Yes or No
You will receive an email with a link to confirm your signature.