Stop Acquest from Building a Warehouse on Grand Island
680
people have signed this petition.
Add your name now!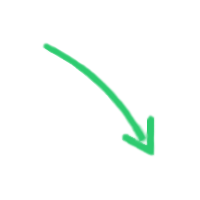 680

people

have signed.

Add your voice!
Maxine K.
signed just now
Adam B.
signed just now
The undersigned interested parties and community of Grand Island, NY oppose the approval of Acquest's submitted site plan for a 1.1 million sq ft warehouse to be located at 2780 Long Road.
WE URGE THE TOWN BOARD, AS THE LEAD AGENCY FOR SEQRA, TO IMMEDIATELY MAKE A POSITIVE DECLARATION ON A TYPE I ACTION DUE TO THE OBVIOUS AND "SIGNIFICANT ADVERSE ENVIRONMENTAL IMPACTS" OF THIS PROJECT.
Given that this would be the largest single development project ever constructed on Grand Island*, all possible environmental impacts should be carefully studied (including traffic, air/noise pollution, water/sewage, stormwater run-off, endangered species, etc). In keeping with the recommendations of both the Planning and Conservation Advisory Boards, we believe a full Environmental Impact Study (EIS) should be undertaken, including public participation in the process (as outlined in SEQRA), defined as:
Public input on the scope of the EIS (which is a mandatory process as of January 1, 2019)
A required 30-day minimum public comment period on the draft EIS
Public hearings
WE URGE THE TOWN BOARD TO DO A COMPREHENSIVE COST/BENEFIT ANALYSIS BEFORE PROCEEDING TO ANY VOTE ON THE APPROVAL OF THIS PROJECT.
The community has a right to know the projected costs it will incur due to this development and any off-setting revenue or other related benefits. A full cost/benefit analysis should be undertaken and the developer should be required to disclose whether or not they will be requesting PILOT (Payments In Lieu Of Taxes) tax relief.
WE URGE THE TOWN BOARD TO DENY APPROVAL OF THE PROJECT GIVEN THE M-1 ZONING LAW AND ITS INCOMPATIBILITY WITH THE TOWN'S COMPREHENSIVE PLAN.
Our local zoning law describes the main purpose of the M-1 zone is "to attract non-polluting industry." Even though warehouses are listed as a possible use within an M-1 zone, the sheer size of this project and its environmental impacts on the surrounding community should render it non-compliant with our zoning law. The project also fails to comply with the Town's Comprehensive Plan, given that it fails to fit the description of "multiple buildings in a park-like setting."
This proposed project is simply too big and would be far too disruptive and permanently damage the quality of life we have now on Grand Island. In addition, we are now in the second wave of the COVID-19 pandemic which makes it very difficult for effective communication to take place across our community. We urge the Town Board to allow for adequate public participation and discussion on the project to occur before any decision is made to approve the project. No one should be left out.
Sponsored by the Coalition for Responsible Economic Development for Grand Island (CRED4GI)

*The facility's footprint will be 30% larger than the previously submitted Amazon Warehouse proposal, including an increase of 75% in Truck Trailer Parking spaces and plans to disturb 138 acres of green space, including 63.3 acres of impervious surface and a reduction of 100+ acres of forested land.