Stop abortion rights in Canada !
Show your support by signing this petition now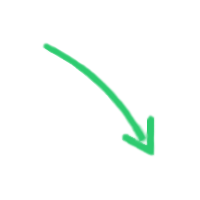 0

people

have signed.

Add your voice!
All over the world abortion are taking place, and Canada is one of those countries that has no excuse for allowing abortions, because we are not a third world country, and there are resources for mothers, and fathers to either keeping there children, and maintaining there well being, and there are resources for mothers, and father who simply can't keep the child, and would like to adopt. The point is "EVERY CHILD DESERVES LIFE" period!

 

Statistics for Canada's abortion rate in 2009 have been released by the Canadian Institute for Health Information (CIHI), and the 2007 and 2008 reports have been revised. There were 93,755 surgical abortions in 2009, a slight decrease from the 2008 rate of 95,876.

 

However, the real number of abortions is probably higher, as only hospitals are required to report their numbers. Also, data for abortion facilities in British Columbia is incomplete, and Ontario and Québec only report abortions covered by their provincial health plans.

 

While most abortions are committed in the first trimester, 2,108 surgical abortions were carried out after 14 weeks.

The cost of abortions – $5,470,562.36 – reported by the statistics does not reflect the actual amount paid out by OHIP either. As it is, the average amount per abortion would be $124.34 in contrast to previous unofficial estimates of $800 per abortion.

 

Take a look at the statistics for abortions in Canada:

http://www.righttolife.to/key-life-issues/abortion/statistics/

The number of abortions authorized by the Government of Canada has increased phenomenally since 1970, the first year of the new abortion legislation. In that inaugural year Canada's ten provinces and and two territories reported that centers participating in the "theraputic abortion program" performed 11 132 abortions.

Data collected by Statistics Canada report that there are consistently over 100 000 induced abortion occurring annually in Canada alone.

YEAR Induced Abortions (Canada)

2000

105 427

 

2001

106 243

 

2002

105 154

 

2003

103 768

 

2004 100 039

 

Ontario typically performs close to 40% of the country's abortions.

Year Induced Abortions (Ontario)

2001

38 827

 

2002

38 138

 

2003

36 666

 

2004

35 183

 

Whereas Canada's 400 year old definition of a human being says a child does not become a human until the moment of complete birth, contrary to twenty-first-century medical evidence;

 

And whereas Parliament has a solemn duty to reject and law that says some human beings are human;

Therefore, we call upon the House of Commons in Parliament assemble to confirm that every human being is recognized by Canadian law as as human by amending Section 223 of our Criminal Code in such a way as to reflect twenty-first century medical evidence.

 

The goal to get 10,000 signatures on petition before April 12. Petitions require 3-5 days to be certified by the Clerk of Parliament before presentation, so the April 1st deadline is very important to ensure that we achieve our goal, and have sufficient time to meet with our MP before April 12.

 

If you have already started a petition, or you are planning on starting one for this matter, These are these are the option you have for help your petition get further.

Make a appointment with your MP to present the petition to him/her during the week of April 12. Your Mp will likely feel some obligation to present your petition to Parliament if you present it to them.

 

If you don't think your MP will present the petition then send it to:

               MP Stephen Woodworth,

               Room 334, Confederation Building,

               House of Commons,

               Ottawa, ON K1A 0A6

The time is very short on this violent issue, we only have a week to gather signatures, and really start trying to make a DIFFERENCE!!

It's about time we start attacking the Canadian government about these ridiculous laws that are coming about of the dark. Literealy!!!

The time is now!!! Sign the petition, and help stop abortion in Canada!
Links
Signature
No signatures yet. Be the first one!