Save Unborn Babies and Women-Revoke Planned Parenthood of Pasco's special license
84
people have signed this petition.
Add your name now!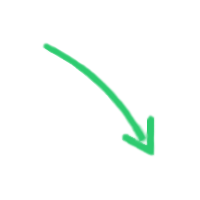 84

people

have signed.

Add your voice!
Maxine K.
signed just now
Adam B.
signed just now
Planned Parenthood violates the Supreme Law of the Land, the United States Constitution by killing the unborn. The 5th and 14th Amendments are extremely clear: "nor shall any State deprive any person of life, liberty, or property, without due process of law." Unborn children certainly have not committed crime. PP also violates Article 1, Section 3 of the Washington State Constitution which reads: "No person shall be deprived of life, liberty, or property, without due process of law," exactly like the 14th Amendment. Planned Parenthood's Special Permit to exist on Court Street was issued in December of 2009. From the most up to date statistics from 2009 to 2016, based on statistics from the State Department of Health, 1365 Franklin County women ended their pregnancy. It is extremely reasonable that the Planned Parenthood in Pasco referred the large majority of those women. That is 1365 times the rights of unborn humans were violated. It can be argued that PP meets the criteria for revocation of their special permit laid out in PMC 5.04.110 A5, A7, B5, and B6 http://www.pasco-wa.gov/DocumentCenter/View/3422/T.... In the last few years top officials at Planned Parenthood have been caught on video selling body parts of aborted fetuses. Whistleblowers from inside PP, namely Abby Johnson, have attested to PP's push for more abortions to make money. Laws have been passed in 8 states and DC that allow for killing a baby up to the moment in birth; in Virginia, lawmakers have proposed killing the baby after birth.
Planned Parenthood has no place in our community. All of their services besides abortion are offered in multiple places in Pasco. This petition's purpose is exercise our 1st Amendment right to redress the government in defense of the vulnerable women and their innocent, helpless unborn babies. They need to hear the voice of the people of Pasco and to give them confidence to fulfill their primary duty to protect the basic rights of all people by voting to remove Planned Parenthood regardless of lawsuit or protest. Considering some of the elections in 2016 had less than 600 total voters, a petition with hundreds or thousands of signatures would likely persuade them to this cause. If all the pro-life people in Pasco, which is certainly more than half of the 70,000 citizens of this great city, signed this petition, there would be no choice for the Council but to listen and pursue this action to protect women and unborn babies in this great city.
When you sign, please indicated, based on the map, what District you live in, if you live in Pasco. This link provides more detail for the map: https://pasco-wa.gov/123/City-Council-Districts. By signing, you state clearly- Council must call a hearing and vote to revoke Planned Parenthood's special permit to operate in Pasco.