​Sign this petition to Stop 5G
22
people have signed this petition.
Add your name now!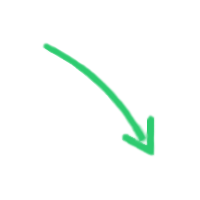 22

people

have signed.

Add your voice!
Maxine K.
signed just now
Adam B.
signed just now
Sign this petition to Stop The Secure 5G & Beyond Act of 2020
Stop the destruction of human DNA as 5G scrambles our human DNA and causes Deadly symptoms.
Symptoms of ELF and RF Radiation Exposure
Studies have shown that symptoms of Electronic Radiation can cause respiratory, cardiac, neurological, eye, skin and other health problems including:
Respiratory: Asthma, sinusitis and pneumonia.
Cardiac: Low or high blood pressure, palpitations, heart rate and shortness of breath.
Neurological: Fatigue, memory loss, flu-like symptoms, headaches, dizziness, difficulty concentrating, nausea, insomnia, depression or worse, seizures and paralysis.
Eye: Pain or burning in the eyes and pressure in/behind the eyes.
Skin: Itching, skin rash, and facial flushing.
Other: Dehydration, digestive problems, abdominal pain, altered sugar metabolism, immune abnormalities, enlarged thyroid, testicular/ovarian pain and dry lips.
ELF and RF Exposure Lasting Health Effects
If your exposure is long-term and at high levels, there can be long lasting health problems including DNA strand breakage, cancer, leukemia, breast cancer, brain damage, abnormal cell division, nerve damage, sleeping disorders (melatonin reduction) and miscarriages.
Studies Pinpoint Electronic Radiation Impacts
There are strong opposing views of the impact on the human body from Electromagnetic Radiation exposure. However, there is growing evidence identifying biological mechanism impacts from these radiations. The following are a few:
DNA Strand Damage – Radio Frequency emissions from cell phones significant damage DNA, even low levels down to 1 W/cm2.
Cell Transformation – High doses of microwaves transform cells.
EMR Alters Cells – Electromagnetic Radiation alters calcium ion homeostasis in cells. This has been confirmed in many studies.
Brain Response – Electromagnetic Radiation even at low levels, interrelates with and impedes human brain function.
Chromosome Damage – Radio Frequency (RF) and Microwave Radiation (MV) has been shown to cause significant chromosome damage directly proportionate to the intensity level.
Melatonin Reduction – Electromagnetic Radiation reduce the levels of melatonin in the human body.
EMR Impairments To Immune System – The immune system is impaired in the presence of Electromagnetic Radiation. Calcium ion and melatonin are reduced. PHA and TPA are increased. Interleukin is reduced. There are lower levels of T-heper /T-suppressor. There are other body immune system impact.
History of Technology and EMF Radiation
It is only relatively recently that we are beginning to understand that long-term exposure to these radiations can cause noticeable long-term health problems.
Concern for the effects of Electromagnetic Radiation (EMR) first began in the 1960s with the introduction of high voltage power lines.
In June 2007, Electromagnetic Radiation was shown to change the morphology and inhibit the growth of human brain cells, indicating low power density might affect the signaling pathway involved in cell proliferation.
In Oct 2009, effects of Radio Frequency electromagnetic waves from cellphones on human semen showed just one hour of exposure was enough to cause damage to sperm reproductive health.
In July 2010, research was published reviewing previous work to-date, published from 1979 through 2008, regarding a potential correlation between exposure to electromagnetic fields and childhood leukemia. That article concluded that an urgent need exists to assess tolerable exposure limits.
In Sep 2013, another review of published literature noted conflicting reports.
As an analogy, it took 50 years of studying the impact of common household chemicals to understand our health was at risk when we use them. But before that, we did not realize such exposures were dangerous.
These chemicals made us sick and even caused disease. we are now finally beginning to understand that Electromagnetic Radiation can be harmful to our health.
The levels of EMF are difficult to test due to various factors, including time spent in field range, field variability, field intensity and interference. Test meters can be used to measure field strength, though the accuracy of reading is still questionable.
EMF Radiation Basics
A photon is energy. Photons can carry varying degrees of energy. The amount of energy photons carry affects their behavior.
Photons with low energy travel together as "waves" while groups of photons with a higher degree of energy behave like "particles."
The higher the energy of these photons, the more dangerous they become. EMF radiation is comprised of traveling photons, of different energy levels.
These energy frequencies, all categorized on the electromagnetic spectrum, behave differently, with different effects on the environment around it.