STOP ROTA CHANGE TO BUS ROUTE 393
39
signers.
Add your name now!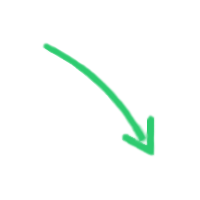 39

signers.

Almost there!

Add your voice!
Maxine K.
signed just now
Adam B.
signed just now
As drivers on the 393 Rota, we would like to present our views on the new schedule due to go live from April 9th. We all know that running times on the route have been inaccurate for some time, and it was partly our pressure to change these that has resulted in this new schedule. Unfortunately, the introduction of a live changeover at Highbury New Park has really bothered and angered most of us, for several reasons:
Has any sort of risk assessment been undertaken for this as a changeover point?
The changeover point is isolated, and could leave drivers vulnerable at quiet times, and most especially for women drivers at night, the latest changeover time being 2214 Mon-Fri and 2207 Sat-Sun. It is also on one of the busiest parts of the route for commuters to/from Highbury Station, and Highbury School itself.
There is no significant shelter, no access to toilet facilities and not even any refuge in a nearby cafe. 38 and 242 drivers changeover either in a busy well lit town centre, very near Clapton Garage, or on the doorstep of facilities at Mildmay Park. At present, 393 drivers change driver on a stand, out of service, near toilets, shops and cafes, in a busy street area with good transport links and parking.
Waiting for the bus amongst the very same teenage schoolkids who may have behaviour/pass issues may cause difficulties for drivers. Most of us remember the terrible 2013 murder on ENS8 by a pupil getting on at this very stop (http://tinyurl.com/gkturmt)
No time extra time has been allowed for a live changeover compared to a straight run through: it will normally be 7 minutes in both cases from HNP to GRLA CP, 4 minutes HNP to HYIS SN. Is this a mistake, or are changeovers to take no time, or are drivers on trips without changeover meant to lose three minutes?
The facilities at Mildmay Park are getting very crowded, and are quite poor anyway, with no canteen or fresh drinks, just one microwave and machines. Management had promised a significant makeover here, with increased canteen space and an overall refit, but this seems not to have happened. Mildmay Park now caters for 38,73 and 341 drivers, as well as Customer Assistants for the 38 and 73.
Meal relief times on many duties (eg. 361-366, 381-385) have been significantly reduced by between 15-25 minutes, even though there is no option to take break near the changeover point. 72 minutes is not long to travel to Mildmay Park, eat, rest, return to HNP and takeover a crowded live bus.
Travel to and from Highbury New Park will be affected by the upcoming redesign of Highbury Corner (http://tinyurl.com/hhnzb3s), with only the 30 bus to Highbury Corner, the 277 terminating at Dalston.
Have alternatives been considered? Could the current drivers' travel allowance from CT Garage to Clapton Pond be reduced from 27 minutes to allow more running time in service whilst keeping Clapton Pond for changeover? Is the cost of building in travel time to/from Mildmay Park much greater than paying a meal allowance, and making Stoke Newington (stand on Northwold Road?) the changeover point?
We can see other issues with the new Rota: there will be fewer weekends off in a year, and there are two weeks in the rota in which the rest days will be split from each other. As for new running times, we can only assess these properly when the schedule is live, but at first sight an extra minute on the late evening trips may not be enough.
We urge that the proposed live changeover at Highbury New Park be withdrawn and alternatives considered. This route suffers from unclean, poorly-maintained buses, rough roads, inaccurate running times, often impassable roads and many other stresses; many of our passengers are senior citizens and/or have poor mobility or mental health problems; we feel that these schedule changes are likely to result in further stress to ourselves and our passengers.