Stop the Drug War
74
people have signed this petition.
Add your name now!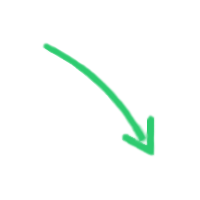 74

people

have signed.

Add your voice!
Maxine K.
signed just now
Adam B.
signed just now
The Drug War, a war by the United States on its own people, has made this country the largest jailer on the planet. We have more people in prison here for DRUG crimes than all thirteen European nations have in prison for ALL crimes, and they have 100,000,000 more people. Since when does a \"free\" country have the right to tell their citizens what they can do with themselves Since when does a \"free\" country have the right to break down your door, take your children, your possessions and your life away for merely altering your own sense of reality Why is drug abuse any different than alcohol abuse Advocates of the Drug War say that the use of drugs promotes crime, and someone who steals from, robs or assaults someone else in order to get money for drugs, should be arrested and jailed.....just like anyone else who steals from, robs or assaults someone else for whatever reason. The Drug War itself promotes crime and strengthens the black market for drugs. Were drugs regulated, like alcohol, the government would get their cut (which is basically all they\'re worried about), and a great many, otherwise harmless individuals would avoid being locked away for a major portion of their lives. It is statistically shown that tobacco, poor diet and physical inactivity, alcohol, microbial agents, toxic agents, motor vehicle crashes, adverse reactions to prescription drugs, suicide, incidents involving firearms and homicide ALL cause more deaths annually than all legal and illegal drug use combined! There have been NO deaths attributed to the use of marijuana. It has also been statistically proven that treatment for drug use is twice as effective as incarceration, at one half the cost. It is inconceivable why a country as advanced as ours continues a policy that has no chance of success, at a cost of billions of dollars a year, that could be spent in countless ways to make our country better. One has to merely look at other countries that have decriminalized or relaxed their drug regulations to see the benefits. Holland, one of the most truly \"free\" societies in the world not only boasts the lowest crime rate in the world, but the lowest incidence of Aids as well. Did it ever occur to anyone that they may be doing something right Russia has decriminalized possession of drugs, ALL drugs.....and we\'re the \"free\" country 415 It is apparent that there are many groups of people who want the Drug War to continue. First let\'s take the prison industry....an industry that\'s grown 4000% in the last ten years. Certainly, should the Drug War end, may prison personnel would be out of work. Then we have the employees of the many corporations that supply the prisons, with everything from meals to toothbrushes. Many of them too, would be out of work. We can move on to the policemen and policewomen who would be out of work, since without the Drug War, there isn\'t enough REAL crime to keep them all busy. It goes on up the ladder to the prosecutors, public pretenders, judges and court personnel. Should there be no drug offenders to prosecute their workload would drop substantially. Our President calls his children\'s marijuana use a \"youthful indescretion\". A California Senator, who cosponsored a bill advocating the death penalty for drug traffickers, changed his tune dramatically when his own son was caught trying to smuggle 400 pounds of marijuana. Does that mean it\'s all right for our kids to rot away in prison, but not theirs There\'s also something called the Education Act, and act that makes drug offenders ineligible for student loans or financial aid. Why is it that child molesters, murderers and rapists ARE eligible For centuries human beings have desired, for metaphysical experimentation, religious ritual, or simple mental escape, an altered sense of reality. Threats of arrest, imprisonment, torture or bankruptcy have never, or will ever, stop humans from using drugs. This country is spending billions of dollars yearly on a \"war\" that can NEVER be won. It is projected, that if things continue as they are, within the next twenty years, half of the population will be incarcerated, and the other half will be watching them.....is this the future you want for your children
Sponsor
I am an individual whose family\'s lives have been destroyed by the Drug War. I have no web site and no group. I merely want to educate others on the injustice and hypocrisy of Drug War.
Links
I have gotten my information from many sites: www.drugwarfacts.org www.justicefiles.org www.mapinc.org www.prorev.com www.reconsider.org www.stopthedrugwar.org www.drugsense.org www.csdp.org www.capwiz.com www.actionamerica.org