NEW STOCKPORT INDOOR SKATEPARK
297
people have signed this petition.
Add your name now!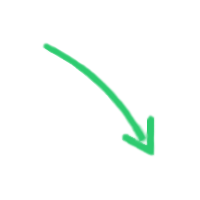 297

people

have signed.

Add your voice!
Maxine K.
signed just now
Adam B.
signed just now
STOCKPORT NEEDS A NEW INDOOR SKATEPARK!
We once had an indoor skate park in Stockport, it was called Bones.
My name is Alex Burston, I alone spent over half my life inside the walls of Bones skate park. As did many other people. People from all over the world came to visit Bones. From professional skate and bike teams to family's that were on holiday that wanted to take their kids somewhere to skate and have fun.
It was a great place for kids and adults alike to go meet new people, learn to skate, ride and just have fun. And they did. We did.
I my self thrived at Bones, along with many others. We would ride till our hearts content. Learning new tricks, new moves, making new friends all the time and having the most fun I could have had.
Thanks to Bones skatepark, myself and many others had been given the opportunity to express our self's in positive and active ways.
I am now 28 years of age and I am still skating. Not only am I still skating, skating has given me a path through life. I am now sponsored by some of the best and most popular brands and companies within the Inline industry. I have been sent around the world for competitions and filming events from China to America, from Russia to Spain and many more. Taking 3rd place in the Chinese X games 2011 being a highlight amongst many high ranking competitions around the world.
I have had my own pro skate and 2 pro wheel releases in the past 7 years. I still go on many tours and enter many events world wide as a representative for my sponsors, my sport and of course my self.
Bones skatepark game me a way.
I met my wife to be at Bones when I was only 16 and with whom I am expecting a child with very soon. Very blessed.
I do not know where my life would be without that warehouse full of sloped wood and metal railings we call a skatepark.
Without Bones I would not be where I am today.
I have Bones to thank for everything.
So THANK YOU Bones for giving me so much in my life!
THANK YOU!
Unfortunately Bones got closed down for good a few years ago. Leaving a lot of the youngsters from Stockport and surrounding areas being pushed onto the streets or having to travel to 7 miles to the nearest indoor skatepark.
I am still in contact with a lot of these youngsters I used to see at Bones. Some doing well, others not so well.....
It breaks my heart to see all these kids on the street, getting in with the wrong crowds, getting into trouble in some way or another and generally casing trouble for them self's and others around them.
I used to be a troublesome child myself. But I had Bones. I had a place to go to where I could put my energy into something I loved. I had a mecca. Bones was my dream land. The youth need a skatepark!
So now here Stockport stands without an indoor skate park and with more youth on the streets.
I can not stand by and watch these kids walk the wrong path when there is something more that could be done to help. No matter how big or small help it may be. Just making a difference to one person alone is helping.
So I have decided to do something about it...........
WE NEED A NEW SKATE PARK IN STOCKPORT!
I will be starting raising funds from now onward. And I will not stop till we have a skate park in Stockport once more.I will do all that is within my power to make this dream become a reality. Not only for myself but more so for the youth of Stockport and beyond.
Not only to skate and ride but to come hang out, meet new friends and to socialise in a controlled and safe place away from the dangers of the streets.
I have made it up to here so far in life. A few times I did not think I would make it through the night. And more than anything I have Bones skatepark to thank. The lessons it taught me. The pain and love it shown me. Everything.
SO LETS GET THIS THING GOING!
Lets give Stockport another indoor skate park.
Lets give the youth of Stockport and beyond a place to go ride, have fun and socialise away from the rain, away from the streets and away from danger.
I NEED YOUR HELP!
I can not do this alone.
We can do this. It is fully possible.
PLEASE HELP ME TO HELP STOCKPORT GET A NEW INDOOR SKATEPARK ONCE MORE!!!!
THANK YOU!
Alex Burston