STM Service sur la ligne 107
20
people have signed this petition.
Add your name now!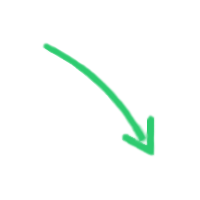 20

people

have signed.

Add your voice!
Maxine K.
signed just now
Adam B.
signed just now
Re: Pétition concernant le service inadéquat sur la ligne 107 (Verdun, Pointe St-Charles).

Je signe la présente pétition parce que je suis totalement insatisfait(e) du service offert par la STM sur la ligne 107. En effet, à l'heure de pointe du matin (entre 7h00 et 9h00), le service est aux 15-20 minutes alors qu'à celle de l'après-midi (entre 16h00 et 18h00), il n'y a que deux autobus assurant le transport, avec service aux ± 30 minutes. Sans compter toutes les fois où l'autobus est sévèrement en retard ou même ne passe pas du tout. C'est totalement inacceptable, d'autant plus que cette ligne d'autobus dessert deux hôpitaux et deux universités.

Je demande donc l'ajout d'autobus sur la ligne 107 pour assurer un service aux dix minutes aux heures de pointe, tant celle du matin que celle de l'après-midi.

Enfin, puisque le trajet de la ligne 107 longe par endroits la ligne verte du métro, je demande à ce que des autobus supplémentaires soient ajoutés lorsqu'il y a panne ou interruption de service de cette ligne de métro.

À chaque année, il y a augmentation de la tarification mensuelle. J'aimerais savoir pourquoi aucune partie de ces revenus additionnels n'a jamais été utilisée, au cours des derniers 10 ans, pour améliorer le service sur la ligne 107.

****************************

I am signing this petition because I am completely dissatisfied with the service that the STM provides for the 107 bus route. During the morning rush hour, (from 7:00 to 9:00), service is every 15-20 minutes while in the afternoon rush hour (between 16:00 and 18:00), there are only two buses on the line, with service every ± 30 minutes. Not to mention all those times where the bus is severely late or never shows up. This is totally unacceptable, considering that this line serves two hospitals and two universities.

I am therefore requesting the addition of buses on the 107 route to ensure service every ten minutes during the morning and afternoon rush hours.

Finally, since the 107 bus route partly follows the metro's green line, I request that additional buses serve the route in the event there is an interruption of service on this metro line.

Every year, there is an increase in the monthly fare. I would like to know why none of this additional revenue has ever been used in the last 10 years to improve the service on the 107 bus route.
Links