Petition For the Recognition of a Gay-Straight Alliance at St. John's University
509
people have signed this petition.
Add your name now!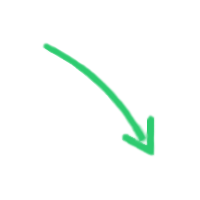 509

people

have signed.

Add your voice!
Maxine K.
signed just now
Adam B.
signed just now
Petition For the Recognition of a Gay-Straight Alliance at St. John's University 
     We, the members of College Democrats and the St. John's University student body as a whole, petition for the recognition of a Gay-Straight Alliance on campus. We do this in the best interest of the students at this institution because we believe that a student run organization that promotes equality and acceptance for all students is essential and would lead to a greater unity and cohesiveness for all students at St. John's University, regardless of sexual orientation. 
     We recognize the efforts of this university to make students feel welcomed with the Safe Zone program but we feel this program is not enough. Safe Zone denies students the openness they are seeking. There should not be designated safe zones on our campus but rather, every inch of this school should be a safe zone the second any student walks in. It is through the support of straight peers and those who identify with the LGBTQ (Lesbian, Gay, Bisexual, Transgendered and Questioning) community that wellness of individuals is truly promoted.
     Moreover, by denying the students' efforts to create a Gay-Straight Alliance at St. John's University, we feel this institution is in conflict with several parts of its Mission Statement. St. John's, as a Catholic University, makes efforts to "embrace the Judeo-Christian ideals of respect for the rights and dignity of every person." In this way, the continued denial of a Gay-Straight Alliance shows St. John's University's neglect to support the rights of all the students because there is not an open atmosphere for all. Rather, there is an atmosphere of shame and censorship. The student body earnestly believes that we would be better served if there were an organization that would allow people of all sexualities to convene and support the dignity of all those who attend this school. 
     We also recognize that the Mission Statement is unfulfilled in its stance on St. John's University as a metropolitan university with the continued denial of a Gay-Straight Alliance. The effort of this pillar is "to foster those qualities required for anticipating and responding to the educational, ethical, cultural, social, professional, and religious needs of a dynamic world." Again, the refusal of a Gay-Straight Alliance deters from the Mission in that it denies a part of the diversity of this campus that we take such pride in. St. John's University has made it a global effort to unite people of all faiths and ethnicities in order to foster an enhanced learning experience that few other universities can offer yet it continues to deny a large group of individuals rights. We believe the addition of a university-recognized group supporting the LGBTQ community would only propel our excellent learning environment even further. 
     Every time St. John's University has brought together people from different cultures and backgrounds, the student body has embarked on a higher level of understanding and acceptance. It is in this vein that College Democrats and students across the campus urge for an alliance that will allow another part of this university's diversity to shine. The need for greater representation of the LGBTQ community is apparent at St. John's University, for students should never be forced to withhold who they are in order to be accepted into the St. John's community. This process is offensive to LGBTQ students, their peers, and this university's Mission Statement. We hope St. John's can follow in the footsteps of fellow influential Catholic universities, such as DePaul University and Notre Dame University, by allowing a Gay-Straight Alliance on campus in order to create a greater equality for all of its students. 
     Thus, we, the undersigned, call on the administration of St. John's University to recognize the need for a Gay-Straight Alliance at this institution that is university funded for the betterment and wellness of both students and the university.
Sponsor
Sponsored by St. John's University College Democrats
Links