Stitcher : Juneteenth
15
people have signed this petition.
Add your name now!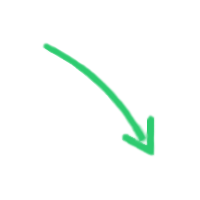 15

people

have signed.

Add your voice!
Maxine K.
signed just now
Adam B.
signed just now
Every 4th of July, we take a day off from work to celebrate Independence Day. We hoist our flags and throw parades to commemorate the day in 1776 when Congress declared the 13 colonies free from the controlling powers of Britain. In the Declaration of Independence are these famous and enduring words:
We hold these truths to be self-evident, that all men are created equal...that they are endowed by their Creator with certain unalienable Rights, that among these are Life, Liberty and the pursuit of Happiness.
What is not usually mentioned on Independence day, is that in 1776, at the same moment the Declaration was signed, slavery existed in all thirteen colonies. There were 2.5 million Americans at that time, and enslaved Africans accounted for about 20% of the total population1. So, for nearly 80,000 individuals, the fireworks and celebrations on the 4th of July were about someone else's freedom. That "all" in those famous words didn't actually mean all.
Nearly 90 years later, the Civil War claimed over 600,000 lives in a battle over the question of slavery. In January of 1863 Lincoln delivered his Emancipation Proclamation, declaring the end of the confederacy, and the end of slavery. But it wasn't until 1865 that the enslaved people of Texas were finally made free by the Union army. The day of this declaration in Texas was June 19, 1865, the day we now call Juneteenth, or Jubilee Day, or Emancipation Day.
As a holiday, Juneteenth is complicated, because it calls on us to both celebrate and to reconcile. We celebrate the greater realization of the freedom outlined in 1776. But we also reconcile with the struggle it took to achieve this freedom for Black citizens of this nation. And given the events of modern history, we must face the reality that the struggle for true equality continues. The work that started in 1776 moved forward on June 19, 1865, but the work remains unfinished.
This is why we, the undersigned, believe that Juneteenth should be celebrated and recognized as a holiday, on equal footing with the 4th of July, for without Emancipation there is no Independence.
At present 47 states and the District of Columbia recognize Juneteenth as a holiday for state employees, and in June of 2020 a bill was proposed in the US Senate to designate the day as a federal holiday2. But until the government declares Juneteenth a national holiday for one and all, we believe it is the responsibility of companies large and small to lead the effort.
To date, this is a list of some (not all) of the major companies who have recognized Juneteenth as a holiday (with other major audio-media companies listed first):
Spotify (Gimlet) // Vox Media // Warner Music // Sony Music (3 Uncanny 4) // Neon Hum // Pushkin Industries // Pineapple Media // Nike // Target // Twitter/Square // Uber Adobe // Mastercard // Lyft // Postmates // QuickenLoans // Liberty Mutual // Allstate // Best Buy // NFL
We the undersigned [employees of Stitcher] believe it is time for Stitcher and SiriusXM to join the ranks of these other major companies. When industry-leading companies commit to recognizing Juneteenth, they send a message to the world: "we are committed to building a more inclusive nation." But, perhaps more importantly, these companies are also sending a message to their employees.
We the undersigned want to hear our company say to us--or better yet--say with us: we are committed to building a better and more inclusive workplace. We are committed to diversity and inclusion, and integrity for all4. We, the undersigned, request that Juneteenth be recognized and listed as a paid company holiday for all employees.
Respectfully,
The Undersigned Employees of Stitcher