Stick Empires Continued by New Management Team?
167
signers.
Add your name now!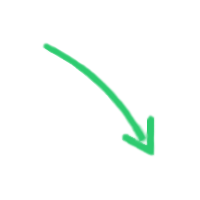 167

signers.

Almost there!

Add your voice!
Maxine K.
signed just now
Adam B.
signed just now
Disclaimer
This needs to be said as many have felt offended about the way we brought this up. We are not trying to act like we can "steal the game" through petition support. We don't wanna act like we can overpower Brock + Crazy Jay, or take credit for anything this game has become if it were in our hands.The point of this petition was to help CJ and Brock really consider the idea of either 1.) Turning attention back to SE, and updating it. Or 2.) Give a new team the ability to help develop it, and keep it alive.
We here at Raging Infernos, CrazyMark Studios, and the SE community are here to join together and come to an agreement that yes, we all want this game updated! We do not mean to try and barge in just to take Stick Empires away from Stickpage, or the creators. We just want this petition to get enough attention for Brock and Crazy Jay to see it, and at least consider the idea. We knew this was a long shot from the beginning, but nothing will get done if we sat there and did nothing. We feel that regardless of the outcome, it's worth it just to at least say "Hey, we tried. Our passion for this game went to an unbelievable extent, and we gathered a lot of support along the way." To anyone who thinks we're sounding mean by this, we're not. We are just a group of passionate people for this game, and we don't wanna see it die. That's all.
As many of you know, Stick Empires has been dead for nearly 2 years as far as updates. Brock and Jason have moved on to better projects, and Stick Empires just isn't bringing in the revenue they need.
We have come together at Raging Infernos, and with putting up our own money, we will want to build a team (we already know people who can work with us, in all areas needed for future development), and continue the life of Stick Empires to revive it. Fixing the bugs, adding new things, and bringing the community back to where it needs to be. Many of us are still extremely fond of this game, and we say it's time for a comeback!

One of the most asked questions so far is, "How will we take on managing the game?". Many people wonder about this, and hesitate on signing just any petition. It is very understandable that people don't wanna sign a petition when they do not know what they're signing, so below, we listed a formal Q&A.
We have already proposed this to Jason (CRAZY JAY) and Brock about this, with no official answer yet. Let them know the community still cares and we can still take care of it with their permission!

UPDATE 4/15/18 - CrazyMark and his team (CrazyMark Studios) agreed to help develop this game if Crazy Jay and Brock allowed us to work on it. They made a custom version of SE inside of Flash with a different feel within it. Very cool as I have tested it.Check out their YouTube channel:
http://youtube.com/c/CrazyMarkStudios

The Team So Far: (Only OFFICIAL Members So Far) - Updated 4/14/18 6:27 PM
Destroyer13579: Moderation, Website/Server Manager, Game Sounds
AsePlayer: Game Design, Game Balance
CrazyMark + CrazyMark Studios Team: Animation, Flash Development, Programming
William - Moderator
SirEthan - Moderator, Website/Server Manager, Artwork
RoBot - Artwork
Aeroface - Moderator
Ottoman Emporer (Gaismail) - Artwork, Moderator
EGgames - Artist, Moderator, Website Manager/Designer
Fhaiqal - Moderator
LVL 9001 - Moderator
Future Donators: (These people offer money to contribute towards the upkeep of Stick Empires under our team in the far future)
ButtonMash0847: $50/$100 a month
Destroyer13579: $100+ a month
Raging Infernos Community: $50-$200 a month
Fhaiqal - $100
Q&A:
1.) "Okay, new management. Let's say this goes through, then what?"

Our first priority would be consulting with Crazy Jay and Brock about how to transfer the data, and game files in a swift and timely manner. At the same time, we would be to focus on funding the game. Financial funding for this game would be the most essential part of the whole process. Which leads us to number 2...
2.) "How will you fund the game to keep development/servers up?
This would be our #1 concern before we would start working on anything internally within the game. This project will be 100% funded from our own pockets. However, a GoFundMe page would also be set up in the future if the game was actually transferred to us. If StickPage decided to let us purchase Stick Empires, we would first spend a large amount of time (Probably 1-2 months) organizing funds to put forth towards certain elements of the game. A huge priority on servers, software, and other things before actual game development took place.We will have monthly donations of money through our own pockets to keep the game afloat. I would be putting up $100+ a month to help run a server in the event that we can take over development of this game.
3.) "Okay, new team, money is organized. Let's get down to business. Assuming money was at a good state, what will you be changing about the game?"
This is a very specific question and has to be answered in a careful sense. Before anything, and above all else, we will NOT and NEVER change the core elements of the game. This means:
- Major gameplay changes (Ex: Alternative ways to win other than destroying statue, changing what units do entirely, or removing pillar.)
- Overall look and feel of Stick Empires (NO FACTION OVERHAULS)
4.)"Are you gonna jump the gun and start adding things, or are you going to focus on bug fixes, performance patches, etc?"
- Bug fixes: There are quite a few in-game bugs that still plague the game today. Things that include Charrog jump spam, where by spamming the jump button upon returning from his ability, a Charrog will spam jump, as well as a handful of other bugs that the community have pointed out. Bug fixes will come BEFORE any new item/feature is added to the game. That is our promise to you. We will try to work on lag issues as well to our full extent. But all of our feedback will come from the SE community, and it will determine what we do.
5. "How do you plan on listening to your community if you do something we don't like?"
--If we become the new owners of the game, we will immediately start a launch of an online blog to keep track of progress with updates, as well as an online forum where we can all communicate as one as to what's being done, talked about, nerfed, buffed, and anything of that nature to the game. We will listen to your input. --
6.) What are your plans for growing the community again?
This is a question that would be better answered in the future, but here's what the approach is right now. We want this petition to get enough support so that StickPage (Crazy Jay and Brock) can see the support, and our plans along with the message we sent them personally. If we can strike a deal with them, we will be advertising it all over YouTube. Social media would be the key to the new audience of people to bring in. People like games that are constantly worked on, and being updated (Ex: Fortnite), and that's how we wanna be. But we wanna work diligently, and smoothly to reassure this. Many of us have YouTube channels, and we will try to re-attract old audiences that once played this game before it was sadly forgotten.
Please share this petition!