Steam Escrow Petition
33841
signers.
Add your name now!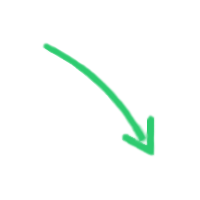 33841

signers.

Almost there!

Add your voice!
Maxine K.
signed just now
Adam B.
signed just now
If you have not noticed, Escrow will be implemented and put in full effect by 12/9!

Lets begin. What the is Escrow? Well, valve changed the name to "trade hold" after the last petition garnered so much uproar. I will not stand idly by while the escrow is forced down our throats for monetary gain.
https://github.com/SteamDatabase/SteamTracking/com...

The above is a link to the github commit that demonstrates some interesting changes made to the site. Escrow to trade hold.
Here Valve describes the escrow...
"What is a trade hold?
A trade hold is a period of time where the items traded are held by Steam before they are delivered."
What does this entail?
"A delay to catch unauthorized trades
If a user trading away items hasn't had their account protected by a Mobile Authenticator for the past 7 days, item delivery will be delayed by Steam for up to 3 days. This provides the user time to cancel the trade and any others that are pending.

Cancelling trades that are pending or in a trade hold will begin a trading cooldown on your account to prevent any further unauthorized attempts to trade away items."
It is clear to me that this update is not simply for our protection and lets see why. First of all, I'd like to cite the fact that there are many better ways to go about this. This blatantly attacks users who don't have smartphones, and websites especially.
What else could valve do other than the escrow? Simple, they could remove item returns for non-mobile users, or they could add incentives to mobile authentication. There are so many options. To list a few, physical authenticators, windows smartphone support, etc. Above all, the mobile authenticator was an excellent idea, but why is it being forced upon us? This blatantly disregards users with windows smartphones, users without smartphones, and websites.
This impacts the community tremendously and trade as a whole. Not only are smartphone users essentially screwed, but websites that fueled the economy and community will vanish. Surprising how a community market sale came out just as opskins and other sites will be hindered. A large number of traders will be leaving the community, and a large number will be forced to abide by these trade restrictions (and a ban upon cancelling a trade).
According to http://www.pewinternet.org/fact-sheets/mobile-tech... 64% of adults own smartphones. A fair percent of those adults do not use android or ios smartphones as well. Along with this, many people from other countries use steam. Therefore, it can be assumed that a relatively large sum of users do not have smartphones (further support can be found on the old petition).
This update will cause players to leave, sites to die, and in turn a decrease in prices. Do we want trade restrictions? Do we want a large sum of users to leave? Do we want betting/opskins/many great community sites to die? Do we want prices to crash?
This cannot possibly be simply for security. Valve's motives seem so clear. Why would Valve be shutting down a number of websites that "hinder" its profits? Why would Valve at the same time add a discount to the market? Seems pretty clear, they are trying to get users to come to the steam community market. What they don't realize is that they are taking away 3/4 of the things that fuel the economy and make them money in the first place.
PLEASE sign this petition for the sake of the Steam community. We should not be forced to endure this escrow. Mobile authentication should be up to the user, and users without smartphones should not be penalized.
TL;DR: Steam is adding a "escrow." Basically, if one person who trades items via steam to another user is not using mobile authentication, the trade has a cooldown until it goes through, which would destroy trading and a number of community sites.
To support this cause further, please place a link to this petition on your steam profile or spread it around. Valve has just added some cookie/json data regarding escrow!

Goal 1 Reached! We got 1000 signatures, well done everyone, keep up the good work!
Goal 2 Reached! We got 2500 signatures this time. Keep it up, this is amazing! I will be driving this petition to the Valve HQ as soon as we get close to 5000.
Goal 3 Reached! I will be writing up a letter and driving it to Valve HQ soon. Lets get to 10k in the mean time.
Goal 4 Reached! I can't believe how successful this has been. I will be emailing valve and driving the letter and petition down by wednesday. Can we hit 25k?
Thank you to all of the streamers, youtubers, and players who have supported the cause and petition!
Solutions

It has recently come to my attention that CSGOBig featues an on-site trading system which allows for trade between users using their inventory system. This effectively bypasses the escrow and allows for safe trade. While this isn't a full solution, such an effort makes it clear that the Escrow is a problem.
To users without smartphones, on-site trading is a welcome system that allows trade to continue. Trading is simple. Just click your name on the top right hand corner, select "live trading" and fill in the user's Steam I.D you wish to trade with and you can trade without the restrictions Escrow imposes.

There is no final solution but to get rid of the Escrow. I will work my hardest to get more signatures and get Valve's attention. Nonetheless, it is good to know that website owners are accommodating the community and working against the Escrow.
UPDATE

This is to anyone who is interested in participating beyond the petition. If you want something said when this is presented to valve (I will be writing a several page letter) please add me. As of now I have a list of stuff which I will add below. If, however, you have a good idea for additions to the letter/presentation, let me know via steam!
Removal of the Escrow (obviously)
What Escrow does to the community, websites,
Security of steam, authenticators, mobile authenticators, steamguard holes
Other plans of action for security (opt-out of escrow, no item restoration for non-mobile auth users, etc, give me some ideas!)
UPDATE
"Starting 9 Dec, anyone losing items in a trade will need to have a Steam Guard Mobile Authenticator enabled on their account for at least 7 days. Otherwise, to protect against unauthorized trades, items will be held by Steam for up to 3 days before delivery."
Valve has announced that the Escrow will be released on 12/9!
We need to bring this petition up further. Apparently Valve has blatently ignored thousands of frustrated users, website owners, etc.
Now that the petition is back up, I will be sending it to Valve in hopes that we will have our voices heard. This is about the good of the community. People without smartphones should not be penalized!
UPDATE

To those who do not know, I sent in some mail a while back and got no response from Valve. Unfortunately, the escrow is released and it seems that Valve has ignored the petition. Now that escrow is active, more people will be aware and hopefully more signatures will come in. I don't want anyone to lose hope just because the update came out. There is always time to make a change!